New York is one of many states that will permanently revoke a driver's license after a certain number or type of driving offenses. While permanent revocation is rare, temporary suspension or revocation of New York drivers' licenses is typical.
Completing a qualifying New York defensive driving course can help protect and retain your driving privileges. But not all courses are created equal, and not all drivers benefit equally from taking a class. Here's what you need to know about choosing the right defensive driving course.
Defensive Driving for Busy People
Online Defensive Driving Course for $24.95
Our course helps you learn quickly and easily, using state-specific questions and easy-to-understand answers.
Dismiss your ticket online, on your schedule
Reduce Up to 4 Points on your Driving Record
Approved by all New York courts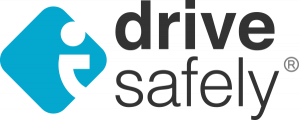 Are You Eligible For New York Defensive Driving?
After completing a New York defensive driving course, many New York traffic courts are willing to:
Dismiss traffic tickets
Reduce the penalties or fines associated with a traffic ticket
Knock a traffic ticket down to a lower level infraction with reduced penalties
This sometimes leads to drivers assuming that they can use course participation to get out of or reduce the consequences of any infraction. But this is not the case.
Automatic Suspensions and Revocations
Committing certain violations in New York will result in having your license immediately revoked or suspended. Qualifying infractions include:
Aggravated Driving While Intoxicated with a child in the vehicle
Driving under the influence of drugs or alcohol above a certain intoxication limit
Repeat DWI tickets within a limited period of time
Violation of Zero Tolerance rules
Illegal street racing
Any incident of assault, homicide, or criminally negligent death involving a motor vehicle
Operating an uninsured motor vehicle
Attempting to pay DMV fees using fraudulent checks
Failure to pay child support
Taking a New York safety program defensive driving course will not impact or alter the loss of your license in any of these situations. However, the court may stipulate program participation as a condition of regaining your license when the suspension or revocation period ends.
For most other infractions, drivers can remove or reduce tickets and their consequences through course completion.
Commercial Drivers
Commercial licenses are governed by different rules than passenger vehicle licenses. How effective a NY defensive driving in New York  course will be at addressing tickets depends on:
Whether drivers were operating commercial or passenger vehicles at the time of the infraction
The type of infraction
The general standing of the driver's license
Timing
Drivers should also be aware that there is a limit to how often they can use a defensive driving course to remove points from their licenses. While drivers can take the course as often as they want, they can only receive credit from the DMV every 18 months.
New York Defensive Driving Course Options 
The average New York DMV-approved defensive driving course is six hours long. All qualifying courses cover:
Collision prevention
The role of alcohol and drug use in collisions
Occupant restraints
Driver risk factors
Mental and physical conditions of drivers
New York State traffic laws
Initially, all courses were conducted in person. Drivers typically had to sacrifice the whole of a Saturday or several weekday evenings to attend.
While in-person courses are still available, they are the least popular option among drivers. Most drivers prefer not to deal with:
Rearranging their schedules
Arranging for transportation
Sitting in a classroom with a group of strangers for hours at a time
Instead, the preferred option is to take an online course. Fortunately, New York Drivers can take their pick of convenient and affordable online options.

Approved by All New York Courts and the DMV

6 Million tickets dismissed and counting

Free electronic submission to the DMV
Approved by All New York Courts!

USA based customer service

Quick completion reporting to the DMV

Proof of completion in 30 minutes

Accepted by the NY DMV

Just 10 simple chapters
Drivers can choose from a variety of I Drive Safely courses, depending on their needs. Options include:
A traffic ticket dismissal course
An insurance discount course
A seat belt safety course
Courses also come with customizable extras. For example, users can elect to receive a copy of their driving record with their course for a modest surcharge.
All courses are delivered entirely online in the user's choice of video or text formats. They are mobile-friendly, and users can work through them comfortably at their own pace.
Ticket School is broken down into small chunks, enabling users to do a few minutes at a time whenever and wherever their schedules allow. Users can easily switch between devices as desired without losing their place.
With no final exam, a money back guarantee, and New York DMV approval, the six-hour iPIRP course from Ticket School is a great choice.
MyImprov is the perfect option for users who need a little extra help and motivation getting through their New York State defensive driving course work. In addition to standard online course conveniences, the company offers:
Concierge customer service
Free comedy club tickets
Printable final exam cheat sheets
A money-back guarantee
Choosing the Defensive Driving Course for Your Needs
Most of the defensive driving courses listed above will give the same results: better prices on your car insurance and a reduction in the number of points on your NY driver's license. That said, each driver has their own needs. For the best experience, it's important to choose the course that best aligns with your lifestyle and personality.
Best New York Auto Insurance Quotes – Gabi Insurance Compares 40+ Providers for Free!
If you're looking for a no-nonsense, get-it-done course, DefensiveDriving.com might be just the thing. If you know that you'll need a course that incorporates fun to keep you focused and moving forward, MyImprov is probably the better choice.
Perhaps the most significant factor is how you expect to work through the course. If you prefer mobile devices and working through material, tiny chunks at a time, be sure to choose a specifically mobile-friendly course that lets you start and stop as needed.
Frequently Asked Questions
Below are some of the most commonly asked questions about New York DMV-approved defensive driving courses and their answers. Reviewing them may help you choose the course that's best for you.
Q: Which Defensive Driving Courses Are Approved By New York State?
A: All of the courses listed above are NYS DMV approved. If a course only applies to certain types of tickets, such as a seat-belt-specific course, that information will be specified in the course information you receive before purchase.
Q: How Long Does Completing a Defensive Driving Course Take?
A: By law, all New York State DMV-approved courses must be six hours long. However, online courses allow users to complete the material at their own pace.
Q: Will Completing a Defensive Driving Course Get My Ticket Dismissed?
A: Yes. In most cases, completing a New York State defensive driving course will qualify you to get your ticket dismissed and have points removed from your license.
However, it is important to note that some infractions are considered too severe to dismiss and are therefore unaffected by course participation. If you receive repeat tickets for the same infraction, you may only be able to have the first one dismissed via defensive driving course enrollment.
Also, New York drivers should be aware that even dismissed tickets will continue to appear on their driving record for an average of four years. Defensive driving courses can help drivers keep their licenses and save them from fines and fees, but state law prevents them from completely expunging a driver's record.
Q: How Often Can I Take a Defensive Driving Course in New York?
A: Officially, there is no limit on how often drivers can complete a defensive driving course. With that said, insurance companies only provide deductions and credit for one course every three years. Traffic courts only allow drivers to use a defensive driving course to take points off their licenses once every 18 months.

Approved by All New York Courts and the DMV

6 Million tickets dismissed and counting

Free electronic submission to the DMV
Approved by All New York Courts!

USA based customer service

Quick completion reporting to the DMV

Proof of completion in 30 minutes

Accepted by the NY DMV

Just 10 simple chapters
Learning More About Defensive Driving
A New York defensive driving course can help you keep your license. But these courses are only one of the resources available to help drivers make the most of their driving experiences. Check out our blog for more great information on how to protect yourself and your driving privileges whenever you're on the road.