The city of Bakersfield is quite popular to live in.  The area has a worldwide reputation for heat, sunshine, and country music.  An arts and culture stronghold, Bakersfield has ample job opportunities in the area and plenty of amenities.  It's a great place to visit and live.
Over 350,000 people live in Bakersfield.  With the gigantic population come cars, traffic, and traffic tickets.  Bakersfield drivers are usually surprised to hear they're eligible to take a traffic school course (also known as a defensive driving course) every 18 months to dismiss a recent traffic ticket at a traffic school.  This is also known as a DMV driver safety course.
Online Traffic School Course for $19.95
Our course helps you learn quickly and easily, using state-specific questions and easy-to-understand answers.
Dismiss your ticket online, on your schedule
Online Filing with the DMV
Approved by all California courts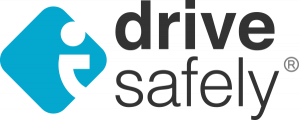 Many of you have probably reached this page by searching for "traffic school near me."  In reality, you don't even need a classroom in Bakersfield to take a driver safety course.  Your online traffic school course can be taken for as little as $19.95.  It even includes online certificate delivery and filing with the DMV.
Dangerous Driving in Bakersfield, CA
Like many California cities, Bakersfield is not among the safest locations to drive. But unlike many of their neighboring cities ranked among the worst cities for driving in the United States, Bakersfield is in the middle of the pack, ranked 94 for safe driving. That means Bakersfield is about average when it comes to safe driving.
While dangerous driving conditions are not a major concern in Bakersfield, drivers should always be alert and prepared with defensive driving skills. These skills can keep you safe in any situation, whether you're dealing with tough weather, traffic, or difficult drivers.
Best Online Traffic Schools in Bakersfield
If you happen to get a traffic ticket in Bakersfield, traffic school can help you out. In most cases, California drivers can have their tickets dismissed by completing a state-approved traffic school course. It can even be done online. Check out these top 3 online traffic school providers. Every court in the state of California accepts all three of these courses for ticket dismissal. There's nothing better than an online traffic school course. Leveraging any of these three courses allows you to avoid a hefty penalty without leaving the confines of your home. In the era of pandemic uncertainty, there's no better option than sitting on your couch and fulfilling ticket dismissal with one of these state-approved driver safety courses.

Approved by All California Courts and the DMV

6 Million tickets dismissed and counting

Free electronic submission to the DMV

CA DMV License E0138

Approved by All California Courts!

Easy multiple choice quizes

Two VIP passes to Improv Comedy Club ($50 Value)

CA DMV License E1515


Best mobile app

Fastest course allowed by law

Automatic completion filing with the DMV

CA DMV License E0803

How Much is Defensive Driving/Traffic School in Bakersfield?
You can dismiss your ticket in Bakersfield with an approved traffic school course.  There are both online traffic schools and in-person traffic schools.  In-person courses tend to be more expensive.  You can expect to pay anywhere from $19-$100 based on the type of traffic school course you select.
Advantages of Taking Traffic School in Bakersfield, CA
Traffic Schools teach students how to avoid accidents, tickets, and more. Enroll in a traffic school course, and you'll be taught skills that will help you stay safe on the road. You'll see how to predict other drivers' actions, manage hazards, and be defensive behind the wheel. Defensive driving, also known as traffic school, helps you spot and stop trouble before it starts.
With a defensive driving course, you'll learn not only valuable safe driving skills but also be able to earn certain benefits. Many traffic courts will allow you to waive minor offenses if you complete a defensive driving course. And insurance companies may also offer a significant discount on auto insurance rates for those who take a defensive driving course.
Best Traffic School Options in Bakersfield
We've highlighted the best of Bakersfield's defensive driving schools. These schools are dedicated to serving students and teaching drivers how to be as safe and as defensive as possible. With supportive instructors, an excellent curriculum, and the best support for drivers, students will improve driving skills and learn how to be safer on the road.
All of Bakersfield's top driving schools are excellent, so we've listed them in no particular order. But we want to know which one you think is best. We've included a poll at the end of this article and invite you to vote. Please tell us which top Bakersfield driving school is the one you trust to teach the best in defensive driving. Just don't wait: the poll closes in 30 days!
Visit www.allgooddrivers.com for locations near you!
Founded in 1996, AllGood Driving School has offered excellent driving education to Bakersfield for decades. They offer teen driver education and traffic violator school courses throughout California. Instructors with AllGood Driving School are highly experienced and prepared to support students in behind the wheel driver training courses as well as traffic violator courses. Their mission is to make all drivers good drivers and believe education is the key to safe and successful driving. They're committed to helping new drivers start driving with confidence and help existing drivers promote safety and learn new driving skills.
771 Sunset Glen Dr, San Jose, CA 95123
For nearly 40 years, Economic Driving School has served California's drivers with driver education courses. They offer the best possible training at the most affordable rate with professional, punctual courses and the latest in teaching techniques and learning strategies. More than 100,000 California drivers have been students of this school.
Visit www.myimprov.com to find a location near you!
Texas law allows individuals to complete defensive driving classes either in person through a commercial driving school or through an online provider approved by the Texas Department of Licensing and Regulation (TDLR). While both options have their advantages, there's no doubt that most drivers find online courses to be the most convenient. After all, you can work on the course at any time of the day or night with the availability of taking breaks.
350 Tenth Ave #1000, San Diego, CA 92101
Follow Aceable on social media!
The official CA Traffic school course from the comfort of your home. Complete the course at your own pace at one low price!
2418 F St, Bakersfield, CA 93301
For more than 25 years, Kern Driving and Traffic School has served Bakersfield with the best in driver education. They offer online and in-classroom courses. Both male and female instructors are available for classroom driver education, behind the wheel lessons, and more.
4700 Easton Dr, Ste 7, Bakersfield, CA 93309
Green Light Traffic School makes it fun and easy to complete driver education. They offer a fun, easy, and engaging course. Green Light Traffic School is bonded and licensed by the California DMV with a 100 percent money-back guarantee. Staff is available seven days a week to help, you can take the course as many times as you need, and there are no hidden fees. Same-day processing and express service options are available.
2015 Westwind Drive, Suite 5-H Bakersfield, CA 93301
Traffic School is Easy is fast, easy, and fun. They are a DMV licensed traffic school with self-paced course materials and the lowest prices guaranteed. Traffic School is Easy is always available and offers a money-back guarantee and helpful support staff. Sample courses and information are available online. Traffic School certificates are delivered electronically to the court, so you don't have to do anything else after you've completed the course.
4300 Wible Rd, Bakersfield, CA 93313
Akal Driving School offers the highest standard of informative driving instruction. The school is DMV approved, fully insured, and bonded, and offers courses in multiple languages including English, Hindi, and Punjabi. Courses offered include defensive driving, city driving, freeway driving, driving test preparation, and a driver refresher course. Akal Driving School is committed to helping drivers become safer with an emphasis on the importance of driver safety for all. Instructors are carefully screened and trained and offer caring polite instruction. You'll pass the road test and feel safe, confident, and defensive on the road.
3533 Mt. Vernon Avenue, Bakersfield, California 93306
STEPS offers courses for drivers who have lost their license for DUI offenses. They have adult DUI programs as well as minor DUI programs. Every student is treated with dignity and respect, and they work to help every client achieve their goals. Students are supported as they work toward their success without judgment. STEPS also offer traffic school for DMV compliance. This course is entertaining, informative, and engaging, helping students complete California traffic school with ease.
3533 Mount Vernon Ave, Bakersfield, California 93306
Kern County Traffic School is a court-approved traffic school. You can use their course to have your traffic violation dismissed by most California courts. Their course is quick, convenient, and easy to complete, offering students resources for gaining driving awareness and increasing driving law knowledge. They offer a free trial with no obligations for traffic violators. You can also complete a comprehensive new driver education course with Kern County Traffic School.
101 James St, Shafter, CA 93263
Shafter Driving School offers driver's education and training in Shafter. They serve Bakersfield and the surrounding area with complete driver education. Courses are available in class and online and students can start at any time. The school is licensed by the DMV with an approved curriculum and licensed instructors.
4700 Easton Dr, Bakersfield, CA 93309
We have been a California DMV approved traffic school since the DMV started licensing online traffic schools. In the development of our school we designed the school to be easy and take less time to complete. We did this by making our quiz questions similar to our final. All so you can pass our traffic school the first time.
Want to be added to this list?
Click here
to bring up our submission form. We will be in touch shortly with feedback.

Approved by All California Courts and the DMV

6 Million tickets dismissed and counting

Free electronic submission to the DMV

CA DMV License E0138

Approved by All California Courts!

Easy multiple choice quizes

Two VIP passes to Improv Comedy Club ($50 Value)

CA DMV License E1515


Best mobile app

Fastest course allowed by law

Automatic completion filing with the DMV

CA DMV License E0803