The city of Carlsbad is quite popular to live in.  The area is known to be home to Legoland as well as a number of thriving companies.  The beach and amenities make this community one of the most desirable to live in the entire state of California.  With the ample job opportunities in the area and plenty of amenities, it's no wonder so many people call Carlsbad home.
A large portion of the Carlsbad community drives to and from work.  Traffic tickets and car accidents are an everyday occurrence on the roads here.  Carlsbad drivers are usually surprised to hear they're eligible to take a traffic school course (also known as a defensive driving course) every 18 months to dismiss a recent traffic ticket at a traffic school.  This is also known as a DMV driver safety course.
Online Traffic School Course for $19.95
Our course helps you learn quickly and easily, using state-specific questions and easy-to-understand answers.
Dismiss your ticket online, on your schedule
Online Filing with the DMV
Approved by all California courts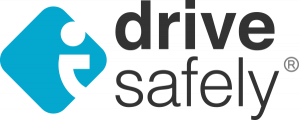 Many of you have probably reached this page by searching for "traffic school near me."  In reality, you don't even need a classroom in Carlsbad to take a driver safety course.  Your online traffic school course can be taken for as little as $19.95.  It even includes online certificate delivery and filing with the DMV.
More Drivers in Carlsbad, CA
I really did love living in Carlsbad. I hung my hat on Home Avenue when I worked for IDriveSafely.  I found that the street was appropriately named for how I viewed the area. Carlsbad was the perfect combination of beach, relaxation, and professionalism. From a quality of life standpoint, it was and is very tough to beat. Perhaps that's why some 113,000 reside there permanently. The economy in Carlsbad is strong and provides ample income to pay for a very fun and beach-filled lifestyle. It's no wonder so many young professionals are attracted to it.
Powering a strong economy in the Carlsbad area is a workforce of some 56,000. These employees hit the 5 freeway at exactly the same time five days a week. The result is chaos and stressed city infrastructure. Traffic collisions, traffic congestion, and traffic citations are all problems in the area.
If you've received a traffic ticket in Carlsbad or anywhere in California, it's important to know that it's all going to be ok. Take an online traffic school course with an approved provider to dismiss your ticket and get out of a big fine. When you complete your course you'll also keep points off of your driving record. This will ensure that your insurance rates don't rise as a result of your traffic incident.
Best Online Traffic Schools in Carlsbad
If you happen to get a traffic ticket in Carlsbad, traffic school can help you out. In most cases, California drivers can have their tickets dismissed by completing a state-approved traffic school course. It can even be done online. Check out these top 3 online traffic school providers. Every court in the state of California accepts all three of these courses for ticket dismissal. There's nothing better than an online traffic school course. Leveraging any of these three courses allows you to avoid a hefty penalty without leaving the confines of your home. In the era of pandemic uncertainty, there's no better option than sitting on your couch and fulfilling ticket dismissal with one of these state-approved driver safety courses.

Approved by All California Courts and the DMV

6 Million tickets dismissed and counting

Free electronic submission to the DMV

CA DMV License E0138

Approved by All California Courts!

Easy multiple choice quizes

Two VIP passes to Improv Comedy Club ($50 Value)

CA DMV License E1515


Best mobile app

Fastest course allowed by law

Automatic completion filing with the DMV

CA DMV License E0803

How Much is Defensive Driving/Traffic School in Carlsbad?
You can dismiss your ticket in Carlsbad with an approved traffic school course.  There are both online traffic schools and in-person traffic schools.  In-person courses tend to be more expensive.  You can expect to pay anywhere from $19-$100 based on the type of traffic school course you select.
Carlsbad Traffic School
In the coronavirus's day and age, we recommend everyone be safe and avoid contact indoors whenever possible. As a result, we urge everyone to take an online defensive driving course to stay safe. If you require a physical Carlsbad Traffic School, the following are listed and detailed in a non-ranking order.
We do not rank our list of Carlsbad's best defensive driving schools. You can be sure that all of these schools offer a licensed standard of driver's education that is certified and regulated by the state. In that sense, any of these schools will keep you in safe hands.
We'd like to leave ranking to the experts: you! Let us know which school you prefer on our list below by voting and providing your feedback. The rest of the residents in Carlsbad, California thank you!
Visit www.idrivesafely.com for a location near you!
Safe driving is a priority at I Drive Safely. This driving school specializes in defensive driving and developing skilled, safe drivers. They have more than five million satisfied students and 15 years of experience in traffic school. Each course is fun, interactive, and engaging with interactive graphics and animations. Each is optimized to offer a comprehensive, but convenient education in defensive driving.
Visit www.myimprov.com to find a location near you!
Texas law allows individuals to complete defensive driving classes either in person through a commercial driving school or through an online provider approved by the Texas Department of Licensing and Regulation (TDLR). While both options have their advantages, there's no doubt that most drivers find online courses to be the most convenient. After all, you can work on the course at any time of the day or night with the availability of taking breaks.
690 Carlsbad Village Dr #203a, Carlsbad, CA 92008
Social Media:
Online Driver Education and Behind the Wheel Instruction for Beginning Teen Drivers to Senior Citizens.
2945 Harding St #108, Carlsbad, CA 92008
Universal Driving School started in 1980 and is licensed by the Department of Motor Vehicles. The operator of the school has over 42 years of experienced driving instruction for teens, adults, seniors, foreign, handicapped, and special needs students. U.D.S. complies with all local, state, and federal laws. Our Company is referred by major state agencies due to our integrity, honesty, good service, reputation, and referrals.
2173 Salk Ave Suite 250, Carlsbad, CA 92008
Social Media:
Dismiss your traffic tickets and reduce your driver's license points by taking a fast, easy, convenient, and affordable defensive driving course.
Cantor's Driving School - North County San Diego
Cornerstone Corporate Center, 1902 Wright Pl 2nd Floor, Carlsbad, CA 92008
Cantor's Driving School Located In PA, FL, NV, AZ, CA Trusted Since 1976. Experienced, Knowledgeable & Professional Instructors.
Visit www.premierdrivingschoolonline.com for a location near you!
Premier Driving School is dedicated to driver safety and complete customer satisfaction. Our goal is to provide great value through personalized care. Continuing education is extremely important to us, students can feel safe knowing that we are teaching up-to-date driving techniques and practicing law-enforced regulations. You can trust our motivated team to ensure high-quality individual assessments and dependability that cannot be matched.
1 Barnard Dr, Oceanside, CA 92057
Social Media:
California DMV approved. Package deal does not apply to online drivers education class. Register now. New 2 for 1 Special!!! Enroll in our Online Drivers Education and attend the Classroom Drivers Education classes for free! Call for details: 760-795-6825. Once you have completed your Online Drivers Education course and received your Certificate of Completion, you can get your learner's permit at the DMV.
Want to be added to this list?
Click here
to bring up our submission form. We will be in touch shortly with feedback.

Approved by All California Courts and the DMV

6 Million tickets dismissed and counting

Free electronic submission to the DMV

CA DMV License E0138

Approved by All California Courts!

Easy multiple choice quizes

Two VIP passes to Improv Comedy Club ($50 Value)

CA DMV License E1515


Best mobile app

Fastest course allowed by law

Automatic completion filing with the DMV

CA DMV License E0803