The city of Corona is quite popular to live in.  The area has a reputation for sunshine and great weather.  With the ample job opportunities in the area and plenty of amenities, it's not a surprise that Corona is growing so quickly.
A large portion of the Corona community drives to and from work.  This results in an increase in traffic congestion, traffic collisions, and traffic tickets.  Corona drivers are usually surprised to hear they're eligible to take a traffic school course (also known as a defensive driving course) every 18 months to dismiss a recent traffic ticket at a traffic school.  This is also known as a DMV driver safety course.
Online Traffic School Course for $19.95
Our course helps you learn quickly and easily, using state-specific questions and easy-to-understand answers.
Dismiss your ticket online, on your schedule
Online Filing with the DMV
Approved by all California courts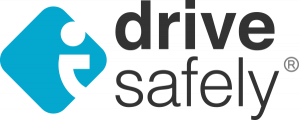 Many of you have probably reached this page by searching for "traffic school near me."  In reality, you don't even need a classroom in Corona to take a driver safety course.  Your online traffic school course can be taken for as little as $19.95.  It even includes online certificate delivery and filing with the DMV.
More Drivers in Corona, CA
Residents of Corona, California have probably noticed that it's growing over the last decade or so. Over 165,000 now live in the Corona area and that number grows at over 1% each calendar year. Young adults are attracted to the area because of its booming economy. Employment opportunities, high median household incomes that are growing rapidly, and property values that are increasing every day are a huge draw for many residents. The numbers don't lie and it's easy to see why so many are choosing to call Corona home.
Powering the strong economy in the Corona area are over 80,000 full-time employees who live the life of the Californian commuter. Nearly all of these 80,000 employees commute to and from work 5 days a week at exactly the same time. The result is traffic congestion, traffic collisions, and traffic tickets written by the local police department and CHP. If you've received a traffic ticket in the Corona area it's important to know it's all going to be ok. Take an online traffic school course to affordably dismiss your ticket and get out of a big fine with the state. You'll also keep points off of your driving record which will save you on any insurance hikes you would have incurred from your incident.
Best Online Traffic Schools in Corona
If you happen to get a traffic ticket in Corona, traffic school can help you out. In most cases, California drivers can have their tickets dismissed by completing a state-approved traffic school course. It can even be done online. Check out these top 3 online traffic school providers. Every court in the state of California accepts all three of these courses for ticket dismissal. There's nothing better than an online traffic school course. Leveraging any of these three courses allows you to avoid a hefty penalty without leaving the confines of your home. In the era of pandemic uncertainty, there's no better option than sitting on your couch and fulfilling ticket dismissal with one of these state-approved driver safety courses.

Approved by All California Courts and the DMV

6 Million tickets dismissed and counting

Free electronic submission to the DMV

CA DMV License E0138

Approved by All California Courts!

Easy multiple choice quizes

Two VIP passes to Improv Comedy Club ($50 Value)

CA DMV License E1515


Best mobile app

Fastest course allowed by law

Automatic completion filing with the DMV

CA DMV License E0803

How Much is Defensive Driving/Traffic School in Corona?
You can dismiss your ticket in Corona with an approved traffic school course.  There are both online traffic schools and in-person traffic schools.  In-person courses tend to be more expensive.  You can expect to pay anywhere from $19-$100 based on the type of traffic school course you select.
Corona Traffic School
In the coronavirus's day and age, we recommend everyone be safe and avoid contact indoors whenever possible. As a result, we urge everyone to take an online defensive driving course to stay safe. If you require a physical Corona Traffic School, the following are listed and detailed in a non-ranking order.
We do not rank our list of Corona's best defensive driving schools. You can be sure that all of these schools offer a licensed standard of drivers education that is certified and regulated by the state. In that sense, any of these schools will keep you in safe hands.
We'd like to leave ranking to the experts: you! Let us know which school you prefer on our list below by voting and providing your feedback. The rest of the residents in Corona, California thank you!
2395 Hamner Ave, Norco, CA 92860
All Star Driving School was established in 1996, and since then, has worked hard to maintain a high level of satisfaction among students with a pleasant and safe learning atmosphere. All Star Driving School's online and in-class curriculum is DMV approved and complies with California Vehicle Code Rules and Regulations. Their courses satisfy driver education permits for students to obtain a DMV learner's permit and driver's license in all areas of California. All Star Driving School offers teen driver training, online driver education, traffic school, and mature driver training. Bilingual courses are available. Experienced, patient teachers prepare students to drive with classroom education as well as behind the wheel training. They have a flexible class schedule and two locations to choose from: Rancho Cucamonga and Norco.
17683 San Bernardino Ave Ste B, Fontana, CA 92335
Drivetoday Driving school strives to deliver and maintain a high standard of professionalism to each and every student utilizing our services. We offer Driver Education and Driver Training for minors and adults. Our curriculum is approved by the Department Of Motor Vehicles (DMV). We THANK YOU for the opportunity to serve you!
14300 Elsworth St, Moreno Valley, CA 92553
Driving is hard, therefore all of our instructors use a teaching method aimed to give confidence on the road beyond what is required to pass the driving exam. Our most important student is the one doing the driving lesson, that is why all of our lessons are PRIVATE, there will be no sharing the lesson with other novice drivers making the lesson safer for all involved as well as less pressure or ridicule from other students in the event of a correction during the lesson.
9340 Base Line Rd, Rancho Cucamonga, CA 91701
Baldy View Driving School opened its doors in 1980 with one mission, to help people to become defensive drivers and make a difference. Accidents are increasing among teenagers and we know that education is the answer to this problem
1101 California Ave Suite 100-8, Corona, CA 92881
Social Media:
We are a Driving School located int he Corona are that has been putting the best drivers on the road for the last 30 years.
424 E 6th St #2, Corona, CA 92879
Driving School serving Corona and surrounding areas with Online Drivers Ed, Behind The Wheel Training, and Driving Test Car Rentals.
1880 Town and Country Dr b106, Norco, CA 92860
+19513560650
ACE was founded on the principle that better drivers improve road safety for everyone and, ultimately, save lives.
11801 Pierce St #200, Riverside, CA 92505
Welcome to Online Traffic Education, the Leader in online driving courses. We are fully licensed with the State, Department of Motor Vehicles (DMV) and accepted in all Courthouses. Our courses are 100% online. In most States, you will be able to printout your certificate of completion instantly without any extra charge. We Offer Traffic School, defensive driving courses online, Failure to Yield/Right of Way, Basic Driver Improvement course, Texas driver's license course, Texas adult drivers education, DUI course, Adult Drivers Education course, Abbreviated Adult Education for ages of 18 and older, and Refresher Courses all online.
1492 W 6th St STE J, Corona, CA 92882
State-approved drivers education, call today to schedule a class!
Freeway Driving and Traffic School
9980 Indiana Ave #12, Riverside, CA 92503
Freeway Driving and Traffic School offers classes in english and spanish. We specialize in driver education, driver training and traffic school. We are California DMV and court approved.
Want to be added to this list?
Click here
to bring up our submission form. We will be in touch shortly with feedback.

Approved by All California Courts and the DMV

6 Million tickets dismissed and counting

Free electronic submission to the DMV

CA DMV License E0138

Approved by All California Courts!

Easy multiple choice quizes

Two VIP passes to Improv Comedy Club ($50 Value)

CA DMV License E1515


Best mobile app

Fastest course allowed by law

Automatic completion filing with the DMV

CA DMV License E0803