The city of Elk Grove is quite popular to live in.  The area has a reputation for sunshine and great weather.  With the ample job opportunities in the area and plenty of amenities, it's not a surprise that Elk Grove is growing so quickly.
A large portion of the Elk Grove community drives to and from work.  This results in an increase in traffic congestion, traffic collisions, and traffic tickets.  Elk Grove drivers are usually surprised to hear they're eligible to take a traffic school course (also known as a defensive driving course) every 18 months to dismiss a recent traffic ticket at a traffic school.  This is also known as a DMV driver safety course.
Online Traffic School Course for $19.95
Our course helps you learn quickly and easily, using state-specific questions and easy-to-understand answers.
Dismiss your ticket online, on your schedule
Online Filing with the DMV
Approved by all California courts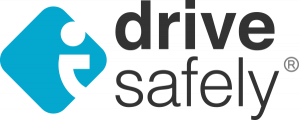 Many of you have probably reached this page by searching for "traffic school near me."  In reality, you don't even need a classroom driving school in Elk Grove to take a driver safety course.  Your online traffic school course can be taken for as little as $19.95.  It even includes online certificate delivery and filing with the DMV.
More Drivers in Elk Grove, CA
The Elk Grove population is on the rise. The city now totals nearly 170,000 residents and is growing at nearly 1.5% each calendar year. New residents are attracted to a beautiful area that is experiencing an economic rise. Employment, median household incomes, and home prices are all experiencing large growth spurts in Elk Grove. With the opportunity to make a successful life, it's no surprise that so many young adults are now calling the city home.
Backing the Elk Grove economy is nearly 80,000 employees that commute to and from work each weekday. With so many cars hitting the roadways at the same time, it's no surprise that traffic congestion, traffic collisions, and traffic tickets are all a problem in the city. If you've received a traffic citation in Elk Grove or the surrounding area, it's all going to be ok. Take an online traffic school course affordably to dismiss your ticket and get out of a big fine. Upon completion of the course you'll also keep points off of your record which will save you from insurance hikes you may have experienced from your incident.
Best Online Traffic Schools in Elk Grove
If you happen to get a traffic ticket in Elk Grove, traffic school can help you out. In most cases, California drivers can have their tickets dismissed by completing a state-approved traffic school course. It can even be done online. Check out these top 3 online traffic school providers. Every court in the state of California accepts all three of these courses for ticket dismissal. There's nothing better than an online traffic school course. Leveraging any of these three courses allows you to avoid a hefty penalty without leaving the confines of your home. In the era of pandemic uncertainty, there's no better option than sitting on your couch and fulfilling ticket dismissal with one of these state-approved driver safety courses.

Approved by All California Courts and the DMV

6 Million tickets dismissed and counting

Free electronic submission to the DMV

CA DMV License E0138

Approved by All California Courts!

Easy multiple choice quizes

Two VIP passes to Improv Comedy Club ($50 Value)

CA DMV License E1515


Best mobile app

Fastest course allowed by law

Automatic completion filing with the DMV

CA DMV License E0803

How Much is Defensive Driving/Traffic School in Elk Grove?
You can dismiss your ticket in Elk Grove with an approved traffic school course.  There are both online traffic schools and in-person traffic schools.  In-person courses tend to be more expensive.  You can expect to pay anywhere from $19-$100 based on the type of traffic school course you select.
Elk Grove Traffic School
In the coronavirus's day and age, we recommend everyone be safe and avoid contact indoors whenever possible. As a result, we urge everyone to take an online defensive driving course to stay safe. If you require a physical Elk Grove Traffic School, the following are listed and detailed in a non-ranking order.
We do not rank our list of Elk Grove's best defensive driving schools. You can be sure that all of these schools offer a licensed standard of drivers education that is certified and regulated by the state. In that sense, any of these schools will keep you in safe hands.
We'd like to leave ranking to the experts: you! Let us know which school you prefer on our list below by voting and providing your feedback. The rest of the residents in Elk Grove, California thank you!
3517 Marconi Ave Ste 107E, Sacramento, CA 95821
Owned and operated by David Wilson, a high school teacher in the San Juan Unified School District, Wilson Driving School offers excellent driving education from a highly experienced instructor. Wilson has more than four years of driving instruction and more than 12 years as a teacher. It is his goal to provide safe, courteous, correct, and friendly instruction to students with a low-stress driving environment. Students will learn proper driving techniques in a safe, flexible environment.
6750 Folsom Blvd Ste 228, Sacramento, CA 95819
Since 1995, Camellok Driving School has served California drivers as they learn how to drive safely. Their mission is to teach students to drive and survive with high quality, efficient, and comprehensive driver training service at a competitive price. Camellok Driving School instructors are the State of California certified, receive specialized training annually, and art experienced, knowledgeable, and patient. They train their instructors and students to the highest possible standard.
8698 Elk Grove Blvd Ste 1 #290, Elk Grove, CA 95624
Founded in 1996, AllGood Driving School offers online and behind the wheel driver training in many California locations. AllGood Driving School instructors have built years of experience successfully teaching thousands of students in classroom driver education courses, behind the wheel, and in traffic violator courses. Their mission is to make all drivers good drivers through quality education and communication, and are committed to giving students the knowledge and confidence they need to be safe drivers. They believe that all drivers can be good drivers, and good drivers are always learning.
3333 Balmoral Dr, Sacramento, CA 95821
Bond Driving School is the largest driving school in Northern California. They offer exceptional training, high-quality instructors, secure online registration, and more. All instructors are DMV licensed, professional, patient, highly trained, and knowledgeable. The school's course curriculum is extensive and exceeds DMV standards, ensuring a safe learning environment for students. Studying driving with Bond Driving School is convenient as well, as they offer 24/7 self-scheduling online with multiple locations throughout the Sacramento area.
920 22nd St, Sacramento, CA 95816
A1 Driving School has served California drivers since 1993. Now with more than 20 years in business, A1 Driving School is proud to be one of the leading driving schools in the Sacramento area. They strive to deliver complete customer service and total customer satisfaction with complete and competent information offered by knowledgeable staff. Their entire staff is licensed by the California DMV, and instructors are courteous, professional, and patient. They are all trained beyond the requirements of the DMV, and go through a criminal background investigation. Ultimately, A1 Driving School's mission is to maintain the highest standards in customer service and professionalism with excellent instruction in driver education and training.
4311 Attawa Ave Ste 303, Sacramento, CA 95822
All Ways Driving School has been family owned and operated since 1991. They provide personal and affordable behind the wheel driver training programs and are fully bonded, insured, and licensed by the California DMV. Every All Ways Driving School instructor is DMV licensed with more than 18 years of experience. They are kind, patient, and knowledgeable. Instructors teach all levels of driving students ranging from teens and adults to the elderly and are also able to offer bilingual instruction in dialects of Chinese and Vietnamese. Their ultimate goal is to provide a quality behind the wheel driver training program with a personal touch.
3909 Bradshaw Rd, Sacramento, CA 95827
Established in 1934, Safety Center has long worked to reduce injuries and save lives in the Sacramento community and beyond. They offer a number of programs for drivers, including driving simulators, Alive at 25 defensive driving classes, teen safe driving and alcohol and drug education programs, motorcycle training courses, and DUI programs. Safety Center is committed to promoting lifelong safety and health, is passionate about safety, and empowering people to make positive, life-saving decisions in driving and beyond.
Serving Elk Grove and surrounding area
Above All Driving School delivers confidence and budget-friendly driver training courses to Sacramento area drivers. They are a trusted, experienced driving school offering driver education, behind the wheel instruction, and mature driver education. Above All Driving School boasts 30 years of safe driving experience and 20 years of teaching safe driving to professional drivers. Every instructor is DMV approved and is well versed in safe driving and defensive driving techniques. They are committed to maintaining safety and integrity to deliver the best education and service to every California driving student.
Want to be added to this list?
Click here
to bring up our submission form. We will be in touch shortly with feedback.

Approved by All California Courts and the DMV

6 Million tickets dismissed and counting

Free electronic submission to the DMV

CA DMV License E0138

Approved by All California Courts!

Easy multiple choice quizes

Two VIP passes to Improv Comedy Club ($50 Value)

CA DMV License E1515


Best mobile app

Fastest course allowed by law

Automatic completion filing with the DMV

CA DMV License E0803