Henderson is a city in Clark County, Nevada. The state of Nevada is well-known for its low rainfall levels and deserts. Nevada has more desert than any other state in the US. The Great Basin Desert, the Mojave Desert, the Black Rock Desert, and several smaller deserts are throughout the state.
Defensive Driving for Busy People
Online Defensive Driving Course for $13.95
Our course helps you learn quickly and easily, using state-specific questions and easy-to-understand answers.
Dismiss your ticket online, on your schedule
Upgrade and print your certificate from home
Approved by all Nevada courts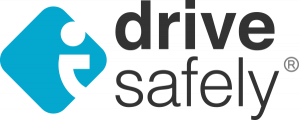 Perhaps being surrounded by uninhabited desert encourages Nevada residents to ignore traffic laws. In 2019, Nevada came in 10th place on a list of the worse drivers in the US. The list was compiled by Car Insurance Comparison. Not only does the state rank high in car crashes, but accidents involving pedestrians and bicyclists are high as well.
From 2019 to 2020, Nevada car crash fatalities increased 3.3 percent. And in 2020, there were 314 car crash fatalities. Most of the crashes were attributed to speeding and DUIs. The Covid-19 Pandemic affected crash rates as well. Because the streets were emptier than usual, some drivers were encouraged to engage in reckless driving.
Have you received a traffic ticket in Nevada? A defensive driving course can possibly get your ticket dismissed. The course can also help you become a safer driver. Doing your part to keep the streets of Henderson safe benefits everyone.
Best Online Defensive Driving Schools in Henderson NV
There aren't as many options in Nevada for Defensive Driving online as there are in other states.  That said, the two that are approved have notability.  I Drive Safely has helped dismiss over 6 million tickets across 50 states.  They also have a great reputation for educating new drivers.  MyImprov is known for its affiliate with the Improv Comedy Club.  It has a stellar reputation as well.

Approved by All Nevada Courts

6 Million tickets dismissed and counting

Fastest course allowed by law
Approved by the Nevada DMV

USA based customer service

Funny course content that's easy!
In-Person Defensive Driving in Henderson, Nevada
If you prefer to take an in-person defensive driving course, there are a number of schools you can trust.  Below are the 10 best-rated defensive driving schools in Las Vegas as voted by our readers. These schools are trusted and experienced in delivering excellent driver education, including defensive driving skills.
Do you have an opinion on which one is the best?  Let us know! Please vote in our poll at the end of this article to let us know which Las Vegas defensive driving school you think is the best. Just don't wait: the poll will close in 30 days!
3455 S Durango Dr Ste 111, Las Vegas, NV 89117
Safeway Driving School is the largest non-commercial driving school in southern Nevada. The school was founded in 1991 and teaches more than 1,500 students per year how to drive. Many of Safeway's instructors are former law enforcement officers and high school teachers. Every Safeway instructor is committed to providing professional training for students with driver education and behind-the-wheel training.
2620 Regatta Dr, Las Vegas, NV 89128
A-1 Nevada Driving School is one of Nevada's oldest and most experienced private driving schools. The school has been in operation since 1979 and offers top quality driver education programs with excellent service. The curriculum for A-1 Nevada Driving School is expertly developed and regularly updated. The school's ultimate goal is to teach students the skills necessary to become safe, defensive drivers. Every A-1 instructor is thoroughly trained in driver education, patient, and friendly.
2255 E Flamingo Rd Ste 300E, Las Vegas, NV 89119
All American Driving School has been in operation since 1983, offering excellent driver education to Nevada students. They have teenage driver education classes as well as courses for adults and medical driving evaluations. All American Driving School's driver improvement course teaches the basics of defensive driving to students who want or need to improve their driving skills. Students of this course will practice and make habits out of defensive driving rules.
7398 Smoke Ranch Rd Ste 210, Las Vegas, NV 89107
Northwest Driving School is committed to excellence and meeting the needs of the Las Vegas community with a friendly, family-oriented approach to driver education. The school is family owned and operated, and students enjoy a modern, safe, and enjoyable learning and driving experience. Northwest Driving School offers a driving school, traffic school, and DUI school. Students of Northwest's traffic school will reduce points and premiums while learning more about safe driving. Topics include traffic laws, driver fitness, auto insurance, and defensive driving techniques.
2235 Renaissance Dr Ste E, Las Vegas, NV 89119
Nevada Driving Schools is an experienced, well-qualified driving school. Though the school is new to Nevada, they have successfully operated Arizona Traffic Schools since 2001, and the owner Robert Simmons is a former national trainer for the American Automobile Association. The staff of Nevada Driving Schools is dedicated to the success and going the extra mile to prepare students for a positive learning experience. Instructors are carefully chosen to give students the best possible chance of success as a safe lifelong driver.
10198 W Flamingo Rd Ste 100, Las Vegas, NV 89147
AAA Driving Academy specializes in safe driving instruction with a driving school, driver's ed, and courses for low vision and senior driving. Students can enroll in behind the wheel instruction with expert, certified driving instructors. This school is locally owned and operated with flexible course times and quality instruction.
5348 Vegas Dr, Las Vegas, NV 89108
Silver State Driving Academy offers professional, safe driving instruction in the Las Vegas area. Students enjoy a flexible schedule, experienced, caring instructors, and an online reservation system. The school specializes in helping nervous drivers become confident and serves drivers ranging in age from 15 to 85. Instructors are patient, courteous, and knowledgeable, and committed to offering the highest level of driver education and service. Bilingual service is also available.
5852 S Pecos Rd Ste 6, Las Vegas, NV 89120
This Las Vegas driving school offers the Nevada DMV required 30-hour driver's education course. Their curriculum is specifically dedicated to Nevada drivers and includes a comprehensive driver education, DMV driving skills, checklists, and driver's education videos. NV Driver's Ed is proud to offer the most convenient and affordable driving course in Nevada that makes it fun and informative to learn how to drive safely.
Want to be added to this list?
Click here
to bring up our submission form. We will be in touch shortly with feedback.