The city of Irvine is quite popular to live in.  The area has a reputation for sunshine and great weather.  With the ample job opportunities in the area and plenty of amenities, it's not a surprise that Irvine is growing so quickly.
A large portion of the Irvine community drives to and from work.  This results in an increase in traffic congestion, traffic collisions, and traffic tickets.  Irvine drivers are usually surprised to hear they're eligible to take a traffic school course (also known as a defensive driving course) every 18 months to dismiss a recent traffic ticket at a traffic school.  This is also known as a DMV driver safety course.
Online Traffic School Course for $19.95
Our course helps you learn quickly and easily, using state-specific questions and easy-to-understand answers.
Dismiss your ticket online, on your schedule
Online Filing with the DMV
Approved by all California courts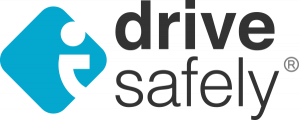 Many of you have probably reached this page by searching for "traffic school near me."  In reality, you don't even need a classroom driving school in Irvine to take a driver safety course.  Your online traffic school course can be taken for as little as $19.95.  It even includes online certificate delivery and filing with the DMV.
More Drivers in Irvine, CA
If you live in Irvine, California, you've likely noticed the growth in the area. There are over ¼ of 1,000,000 people live in the sprawling Irvine area. It's easy to see why residents are attracted to the area.  It's more than just the sunshine. The Irvine economy is incredibly strong. Employment, household incomes, and property values are all steadily on the rise. With a great school in the area (UCI, where my dad is an alumnus, zott zott!) Irvine has become a great place for enterprise companies to set up shop and attract top mental talent.
Driving the healthy economy in Irvine are nearly 140,000 employees who commute to and from work each day on the busy 405 and 5 freeways. With literally hundreds of thousands of cars pouring onto the poorly maintained California highways, it's easy to see why traffic congestion, traffic collisions, and traffic tickets are a huge problem in the area and in Southern California as a whole.
If you've received a ticket in Irvine, don't worry, it's all going to be ok. Take an online traffic school course. By completing the course, you'll dismiss your ticket and get out of a big state fine. You'll also keep points off of your record saving you on insurance rate hikes. It's a great option in what is a tough situation that happens to us all once or twice in our lifetimes.
Best Online Traffic Schools in Irvine
If you happen to get a traffic ticket in Irvine, traffic school can help you out. In most cases, California drivers can have their tickets dismissed by completing a state-approved traffic school course. It can even be done online. Check out these top 3 online traffic school providers. Every court in the state of California accepts all three of these courses for ticket dismissal. There's nothing better than an online traffic school course. Leveraging any of these three courses allows you to avoid a hefty penalty without leaving the confines of your home. In the era of pandemic uncertainty, there's no better option than sitting on your couch and fulfilling ticket dismissal with one of these state-approved driver safety courses.

Approved by All California Courts and the DMV

6 Million tickets dismissed and counting

Free electronic submission to the DMV

CA DMV License E0138

Approved by All California Courts!

Easy multiple choice quizes

Two VIP passes to Improv Comedy Club ($50 Value)

CA DMV License E1515


Best mobile app

Fastest course allowed by law

Automatic completion filing with the DMV

CA DMV License E0803

How Much is Defensive Driving/Traffic School in Irvine?
You can dismiss your ticket in Irvine with an approved traffic school course.  There are both online traffic schools and in-person traffic schools.  In-person courses tend to be more expensive.  You can expect to pay anywhere from $19-$100 based on the type of traffic school course you select.
Irvine Traffic School
In the coronavirus's day and age, we recommend everyone be safe and avoid contact indoors whenever possible. As a result, we urge everyone to take an online defensive driving course to stay safe. If you require a physical Irvine Traffic School, the following are listed and detailed in a non-ranking order.
We do not rank our list of Irvine's best defensive driving schools. You can be sure that all of these schools offer a licensed standard of driver's education that is certified and regulated by the state. In that sense, any of these schools will keep you in safe hands.
We'd like to leave ranking to the experts: you! Let us know which school you prefer on our list below by voting and providing your feedback. The rest of the residents in Irvine, California thank you!
16 Technology Dr Suite 160, Irvine, CA 92618
MasterDrive has earned the distinction as the premier driver's school because of our cutting-edge and comprehensive techniques and education. We've been the leader in driver's education in Colorado and California for over 34 years. Our commitment is not just driver education excellence, but providing the extensive training needed for a lifetime of safe driving.
2070 Business Center Dr, Irvine, CA 92612
Our experienced instructors are prepared to take each student by the hand, from their very first time behind the wheel till the time they get their license, and beyond. We genuinely care about our students' safety and want everyone to have a pleasant and enjoyable experience learning to drive.
2070 Business Center Dr # 143, Irvine, CA 92612
At AP Driving School, we're about more than the bottom line! We know you're looking for quality, integrity, and an enjoyable experience. And that's exactly what we aim to provide! Known for our dedication to an incredible learning experience, our friendly and knowledgeable driving instructors take the time to make sure that you're fully prepared for your DMV test.
3400 Irvine Ave #119, Newport Beach, CA 92660
State-approved defensive driving course for all ages! call or visit online to schedule your class!
31726 Rancho Viejo Rd #120, San Juan Capistrano, CA 92675
The Academy of Defensive Driving welcomes you. We are here to assist you with your driving needs.
AODD was founded by Mr. Larry Vaughan in 1970. AODD was an innovator in the field of Traffic Safety. AODD taught Traffic Safety and Drivers Training for Law Enforcement Agencies throughout Southern California.
3100 Airway Ave, Costa Mesa, CA 92626
If you received a ticket in California and are allowed to take traffic school our course is a great choice. Once you have completed our course, we will electronically submit your certificate to the DMV. In most cases when you complete traffic school, this will help in costly car insurance premiums from rising. No Stress Traffic School is a DMV licensed online traffic school. We offer online and workbook courses which you can take from the comfort of your home. DMV TVS (Traffic Violator School) #E0140
17875 Von Karman Ave Suite 150, Irvine, CA 9261
Being a new driver comes with great responsibility. You are not just responsible for yourself; the responsibility includes your vehicle, your passengers, and the other cars and drivers on the road. Only practical driving experiences behind the wheel will allow you to gain the knowledge and know-how to deal with everyday driving situations – giving you the foundation to become a safe driver for life.\
16755 Von Karman Ave #200, Irvine, CA 92606
24/7 Mr. Mrs. Traffic School ESP is one of the best traffic school classroom in the Golden State of California. This school is licensed by the Department of Motor Vehicles and approved by the Superior Court of California to operate from Monday through Friday, Weekends, and even on Holidays.
34 Creek Rd D, Irvine, CA 92604
Varsity Driving Academy in Orange County provides the expert training and knowledge you need to become a safe and defensive driver.
188 E 17th St #201b, Costa Mesa, CA 92627
HomeSafe Driving School's aim is to create safe drivers. A "safe driver" is a distinct term that addresses both the hard skills of technical driving and the soft skills of character and attitude development, this includes being more present and or aware of the road, and the people around us. We accomplish this through behind the wheel training and values-based, interactive lessons that focus on character and attitude, and how these produce a safe driver.
Want to be added to this list?
Click here
to bring up our submission form. We will be in touch shortly with feedback.

Approved by All California Courts and the DMV

6 Million tickets dismissed and counting

Free electronic submission to the DMV

CA DMV License E0138

Approved by All California Courts!

Easy multiple choice quizes

Two VIP passes to Improv Comedy Club ($50 Value)

CA DMV License E1515


Best mobile app

Fastest course allowed by law

Automatic completion filing with the DMV

CA DMV License E0803