The city of Jacksonville is incredibly desirable to live in.  The area has a reputation for sunshine and great amenities.  With the ample job opportunities in the area, it's not a surprise that Jacksonville is growing so quickly.
A large portion of the Jacksonville community drives to and from work.  This results in an increase in traffic congestion, traffic collisions, and traffic tickets.  Jacksonville drivers are usually surprised to hear they're eligible to take a traffic school course (also known as a defensive driving course) every 12 months to dismiss a recent traffic ticket at a traffic school.  This is also known as a DMV driver safety course.  Remember, you can only take defensive driving in Florida 5 times in your lifetime.
Online Traffic School Course for $5.94
Our course helps you learn quickly and easily, using state-specific questions and easy-to-understand answers.
Dismiss your ticket online, on your schedule
Online Filing with the DMV
Approved by all Florida courts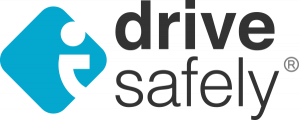 More Drivers in Jacksonville, FL
The city of Jacksonville is already the largest city in Florida by some distance.  With over 900,000 people living inside the city limits as of the last US Census in 2018, Jacksonville is over double the size of any other city in the state.  What's even more shocking is that the city continues to grow at a yearly rate of over 1.3%.  The economy is largely behind the surge in population.  Employment, property values and median household incomes are all ticking upward.  The statistics all point to the city being a great place to start a family and a life.
The economy in Jacksonville is powered by some 436,000 employees that commute to and from work at exactly the same time each week.  The infrastructure in the area can only be described as stressed by the number of cars.  Traffic congestion, traffic collisions, and traffic citations are all problem areas for the city.
If you've received a traffic ticket in the Jacksonville area or anywhere in Florida, it's important to know that you're not alone and it's all going to be ok.  Take an online traffic school course to dismiss your ticket and get out of a big fine with the state.
For those who only have one ticket in the last 12 months, this page is for you and focuses on all of the places you can take a Florida 4 Hour Basic Defensive Driving course.  For all other cases, please reference our Florida Defensive Driving Course Levels section later in the article.
Best Online Traffic Schools in Jacksonville 
If you happen to get a traffic ticket in Jacksonville, a traffic school can help you out. In most cases, Florida drivers can have their tickets dismissed by completing a state-approved traffic school course. It can even be done online. Check out these top 5 traffic school providers. Every court in the state approves all. There's nothing better than an online traffic school course. It allows you to avoid a hefty penalty without leaving the confines of your home. We think that's a pretty sweet deal.

Approved by All Florida Courts

Over 6 Million Tickets Dismissed

Easiest Traffic School Courses

4 Hour, 8 Hour, and 12 Hour ADI Available
Approved by the Florida DMV

USA based customer service

Funny course content that's easy!

4 Hour BDI, 8 Hour IDI, and 8 Hour Aggressive Driver Available

Approved by All Arizona Courts

4 Million Arizona Tickets Dismissed Since 1999

Mask your moving violation

4 Hour BDI, 8 Hour IDI, and 12 Hour ADI Available
Florida Defensive Driving Course Levels
There are three levels of courses in Florida. The 4 Hour Basic Defensive Driving Course typically caters to drivers with one infraction. The 8 Hour Intermediate Defensive Driving Course is for drivers who have accrued two tickets in one 12 month period. The 12 Hour Advanced Defensive Driving course is for drivers who are looking to have a license reinstated. It's for drivers who must apply for their hardship license.
Jacksonville Basic Driver Improvement Course
In the coronavirus's day and age, we recommend everyone be safe and avoid contact indoors whenever possible.  As a result, we urge everyone to take an online defensive driving course to stay safe.  If you require a physical Jacksonville Driver Improvement Course, the following are listed and detailed in a non-ranking order.
We do not rank our list of Jacksonville's best defensive driving schools.  You can be sure that all of these schools offer a licensed standard of drivers education that is certified and regulated by the state.  In that sense, any of these schools will keep you in safe hands.
We'd like to leave ranking to the experts: you!  Let us know which school you prefer on our list below by voting and providing your feedback.  The rest of the residents in Jacksonville, Florida thank you!
8604 Old Orange Park Rd, Orange Park, FL 32073
Lowest Price Traffic School offers Florida drivers an easy, efficient traffic school experience at a price that's accessible for every driver seeking improvement. You'll be able to dismiss your ticket fast and easy with driver improvement courses that are court-approved in the state of Florida and simple to complete. You'll become more aware of your driving with this school's informative, helpful course, and leave this school a safer driver than before.
5549 Fort Caroline Rd Ste 108, Jacksonville, FL 32277
Jax Defensive Driving & Traffic School is a full-service defensive driving school offering a number of defensive driving courses at a low price. You can learn how to be a defensive driver with this school, becoming safer behind the wheel and avoiding insurance penalties for receiving a ticket. Four hours, eight hours, twelve hours, mature driver, and other Florida defensive driving courses are available from this school.
1725 Art Museum Dr, Jacksonville, FL 32207
Safety is this school's business. Northeast Florida Safety Council is committed to improving driver safety on the road. They offer a series of both state-mandated and optional driver improvement programs that can make you a better, safer driver. Basic, intermediate, and advanced driver improvement courses are available, as well as courses specifically geared to child restraints and drug and alcohol education. You can also take a reinstatement or traffic collision avoidance course from the Northeast Florida Safety Council.
3316-1 Beach Blvd, Jacksonville, FL 32207
North Florida Traffic School has served the needs of Florida drivers since 1996. They seek to help drivers fulfill all of their driving requirements with multiple courses including the basic driver improvement course, drug alcohol traffic awareness course, the advanced driver improvement course, an eight-hour judge ordered course, and the Florida mature driver course. The school offers excellent customer service and makes it easy to enroll and learn from their classes both online and in live classes.
3780 Kori Rd, Suite 5, Jacksonville, FL 32257
Jax Driving School specializes in ticket offenses, encouraging students to improve their driving with expert instruction. They promise to make classes easy to enjoy and make them feel as short as possible. A number of classroom courses are available, including the first time driver course, basic, intermediate, and advanced driver improvement, and the mature driver program. Bilingual instruction is available.
8081 Normandy Blvd Ste 4, Jacksonville, FL 32221
Florida Accredited Driver Improvement School offers excellent driver improvement courses for Florida residents. Online and classroom courses are available in driver improvement and first-time driver education. They offer two locations as well as weeknight and Saturday morning classes for the ultimate in traffic school convenience and service.
2255 Dunn Ave, Jacksonville, FL 32218
For more than 10 years, Able Driving School has improved the driving skills of its students. With Able Driving School's defensive driving course, you'll learn skills for avoiding and preventing accidents as well as traffic tickets and become safer on the road as you anticipate potential traffic problems. Through a mix of lectures, discussions, materials, and even law enforcement guest speakers, Able Driving School's course will leave you a far better driver.
4495-304 Roosevelt Blvd Ste 334, Jacksonville, FL 32210
First Coast Driving School has more than 12 years of experience in driver training. This school is committed to educating its students on the importance of road safety and will turn every driver into a responsible, safety-conscious motorist. Highly trained, experienced, and professional instructors will teach you how to drive safely seven days a week. Bilingual instructors are available.
6104-103rd St, Jacksonville, FL 32210
Orange Park Driving and Traffic School offer expert supported courses that will teach you how to become a more confident, safe driver. You'll learn proper procedures for driving and make safety your top priority. They promise to make even long classes seem short by reducing stress and anxiety while driving. Instructors at Orange Park Driving and Traffic School are trained and licensed by the State of Florida Department of Motor Vehicles, and bilingual instructors are available.
6630 Beach Blvd, ​Jacksonville FL 32216
Jax Beach Driving School has more than 12 years of experience in driver training. They make safe driving simple with many courses that can help you master the road. With this school, you'll learn the essentials of safe, effective driving from friendly instructors that make it easy to learn. Driver's education is easy and enjoyable with this convenient school that offers highly trained, experienced, and professional instructors. They'll help you learn how to drive well with convenient scheduling and personalized instruction seven days a week. Bilingual instructors are available at this school.
Want to be added to this list?
Click here
to bring up our submission form. We will be in touch shortly with feedback.

Approved by All Florida Courts

Over 6 Million Tickets Dismissed

Easiest Traffic School Courses

4 Hour, 8 Hour, and 12 Hour ADI Available
Approved by the Florida DMV

USA based customer service

Funny course content that's easy!

4 Hour BDI, 8 Hour IDI, and 8 Hour Aggressive Driver Available

Approved by All Arizona Courts

4 Million Arizona Tickets Dismissed Since 1999

Mask your moving violation

4 Hour BDI, 8 Hour IDI, and 12 Hour ADI Available