Drivers in Las Vegas are among the worst in the nation. In a state-by-state comparison of the worst driving states in America, Nevada came in at number 12. It seems Las Vegas drivers and other drivers throughout Nevada are plagued by fatalities, drunken driving, and traffic tickets.
Defensive Driving for Busy People
Online Defensive Driving Course for $13.95
Our course helps you learn quickly and easily, using state-specific questions and easy-to-understand answers.
Dismiss your ticket online, on your schedule
Upgrade and print your certificate from home
Approved by all Nevada courts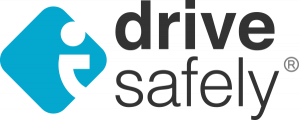 The busy city of Las Vegas is not only home to locals that may be challenged behind the wheel, but with visitors to the strip who may be unfamiliar with driving in Las Vegas, making it even more dangerous to drive in the area. The fact is that at any given moment in Las Vegas, the chances are good that you'll be driving near a bad driver and at risk for an accident or other incident on the road. To protect yourself, it's smart to complete a defensive driving course that can teach you how to drive safely in any situation you may encounter on the roads of Las Vegas.
Best Online Defensive Driving Schools in NV
There aren't as many options in Nevada for Defensive Driving online as there are in other states.  That said, the two that are approved have notability.  I Drive Safely has helped dismiss over 6 million tickets across 50 states.  They also have a great reputation for educating new drivers.  MyImprov is known for its affiliate with the Improv Comedy Club.  It has a stellar reputation as well.

Approved by All Nevada Courts

6 Million tickets dismissed and counting

Fastest course allowed by law
Approved by the Nevada DMV

USA based customer service

Funny course content that's easy!
A Las Vegas defensive driving course will teach you how to become a safer driver. You'll find out how you can avoid tickets, accidents, and other trouble on the road. Drivers who complete a defensive driving course may also be able to remove license points or dismiss a traffic ticket. Others can earn a discount on auto insurance premiums for completing the course.
We've found the 10 best defensive driving schools in Las Vegas. These schools are trusted and experienced in delivering excellent driver education, including defensive driving skills.
As any one of them would make a great choice for your driving education needs, we've listed them without ranking order. Of course, we want to know which one is the best. We just want you to tell us! Please vote in our poll at the end of this article to let us know which Las Vegas defensive driving school you think is the best. Just don't wait: the poll will close in 30 days!
[lcm_content type="list" id="30″]