The city of Ontario is quite popular to live in.  The area has a reputation for sunshine and great weather.  With the ample job opportunities in the area and plenty of amenities, it's not a surprise that Ontario is growing so quickly.
A large portion of the Ontario community drives to and from work.  This results in an increase in traffic congestion, traffic collisions, and traffic tickets.  Ontario drivers are usually surprised to hear they're eligible to take a traffic school course (also known as a defensive driving course) every 18 months to dismiss a recent traffic ticket at a traffic school.  This is also known as a DMV driver safety course.
Online Traffic School Course for $19.95
Our course helps you learn quickly and easily, using state-specific questions and easy-to-understand answers.
Dismiss your ticket online, on your schedule
Online Filing with the DMV
Approved by all California courts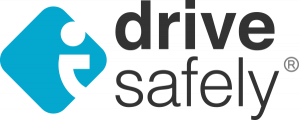 Many of you have probably reached this page by searching for "traffic school near me."  In reality, you don't even need a classroom driving school in Ontario to take a driver safety course.  Your online traffic school course can be taken for as little as $19.95.  It even includes online certificate delivery and filing with the DMV.
More Drivers in Ontario, CA
If you live in the vast Ontario area, you've likely noticed the population growth over the past few years. Ontario is now pushing 175,000 people who live in the city limits. That number is growing at 1.5% each calendar year. Young working professionals are being attracted to the popular California shipping hub due to ample employment opportunities, a growing median household income, and property values that are affordable but also on the rise. The situation is the perfect blend of affordability and quality for many and Ontario's great economic situations is attracting many Californians to the area.
Behind Ontario's strong economy is a workforce of over 80,000 people. These full-time employees don't just work in Ontario but commute to the neighboring regions of Los Angeles, Orange County, San Diego, and Palm Desert five days a week at the same time. The result is traffic congestion, traffic collisions, and a high number of traffic citations issued by the local PD and CHP. If you've received a traffic ticket in the Ontario area, don't worry this too shall pass. Take traffic school online and affordably from your couch. When you finish the course your ticket will be dismissed and you'll get out of a big fine with the state of California. You'll also keep points off of your record saving you on insurance hikes that could have occurred from your incident.
Best Online Traffic Schools in Ontario
If you happen to get a traffic ticket in Ontario, traffic school can help you out. In most cases, California drivers can have their tickets dismissed by completing a state-approved traffic school course. It can even be done online. Check out these top 3 online traffic school providers. Every court in the state of California accepts all three of these courses for ticket dismissal. There's nothing better than an online traffic school course. Leveraging any of these three courses allows you to avoid a hefty penalty without leaving the confines of your home. In the era of pandemic uncertainty, there's no better option than sitting on your couch and fulfilling ticket dismissal with one of these state-approved driver safety courses.

Approved by All California Courts and the DMV

6 Million tickets dismissed and counting

Free electronic submission to the DMV

CA DMV License E0138

Approved by All California Courts!

Easy multiple choice quizes

Two VIP passes to Improv Comedy Club ($50 Value)

CA DMV License E1515


Best mobile app

Fastest course allowed by law

Automatic completion filing with the DMV

CA DMV License E0803

How Much is Defensive Driving/Traffic School in Ontario?
You can dismiss your ticket in Ontario with an approved traffic school course.  There are both online traffic schools and in-person traffic schools.  In-person courses tend to be more expensive.  You can expect to pay anywhere from $19-$100 based on the type of traffic school course you select.
Ontario Traffic School
In the coronavirus's day and age, we recommend everyone be safe and avoid contact indoors whenever possible. As a result, we urge everyone to take an online defensive driving course to stay safe. If you require a physical Ontario Traffic School, the following are listed and detailed in a non-ranking order.
We do not rank our list of Ontario's best defensive driving schools. You can be sure that all of these schools offer a licensed standard of drivers education that is certified and regulated by the state. In that sense, any of these schools will keep you in safe hands.
We'd like to leave ranking to the experts: you! Let us know which school you prefer on our list below by voting and providing your feedback. The rest of the residents in Ontario, California thank you!
5892 Magnolia Ave, Riverside, CA 92506
Based in Riverside, TRD Economy Driving School is one of the most trusted driving schools in the area. They are bonded, licensed, and insured. Instructors are California DMV approved and have passed state testing, criminal checks, license checks, and background checks. TRD Economy Driving School has more than 19 years of expertise in driver education and training with the highest quality of driver education and behind-the-wheel training. They'll help you become a competent, safe driver as you learn defensive driving techniques, skills, and everything you need to know to stay alive while driving. TRD Economy Driving School offers courses for teens as well as adults, including online driver education. Students benefit from extensive in-class teaching and behind the wheel training experience with patient, courteous, and thorough instructors.
23932 Alessandro Blvd Ste L, Moreno Valley, CA 92553
Based in Moreno Valley, AMB Driving School serves many students in the area, including Riverside, Perris, and Moreno Valley. They offer exceptional driving education from state-licensed instructors at affordable prices. Teen drivers can benefit from classroom education and behind the wheel training while adults have hourly behind the wheel lesson options. Students can complete the DMV exam with AMB Driving School's vehicle. Online traffic school is available, a variety of classroom training schedules are offered, and students can always schedule appointments online 24/7.
17683 San Bernardino Ave Ste B, Fontana, CA 92335
Drivetoday Driving & Traffic School considers teaching students to drive a privilege. Their services include 30-hour driver education courses, driver training with six hours of behind the wheel training, and traffic school available on Saturdays. Professional driving instructors walk students through the essentials of safe driving in the classroom as well as behind the wheel with driver education that includes free pick up and drop off with competitive pricing. Students can also rent Drivetoday Driving & Traffic School's car for the DMV driving test with free pick up and drop off and even an hour of practice before your appointment. A hassle-free traffic school environment is offered by Drivetoday Driving & Traffic School and all are welcome. Students can also take advantage of online study materials including the California Drivers Handbook and practice tests.
9778 Katella Ave, Anaheim, CA 92804
The Open Every Day Driving School is family owned and operated, we are Licensed by the State of California, Proudly serving, Orange, Riverside. San Bernardino and Los Angeles Counties.
We have been teaching safe defensive driving successfully for over 35 years Our Instructors speak, English, Spanish, Hindi, Persian, Urdu, Arabic, Afghani, giving our students the confidence and support they need to become Safe, Defensive, and Professional drivers.
Our driving school provides the best quality service with friendly, patient, and professional instructors with over 35 years of experience in teaching Driving to Adults and Teenagers We are experts at helping the student, relax feel more comfortable behind the wheel making there driving experience, Stress-free in a very friendly atmosphere.
K & L, 9030 Sierra Ave, Fontana, CA 92335
Our DMV approved online Driver Education course will fulfill the mandatory California DMV driver education requirements. The student can take this course anywhere and anytime on his/her schedule.
9389 Sierra Ave a, Fontana, CA 92335
We provide Classroom and Online Driver's Education. We also provide Behind the Wheel Driving Training for Minors, Adults and Seniors. Our Classroom Traffic School is provided in Spanish only. Online traffic now available.
15074 Foothill Blvd, Fontana, CA 92335
Social Media:
Our courses are professionally prepared and licensed by the California Department of Motor Vehicles. So, if you need to meet traffic court requirements, reduce a fine, obtain a new learner's permit or driver license, mask points on your driving record to receive a discount on your auto insurance or meet employer safety requirements, take one of our highly acclaimed driver safety courses and get the job done.
1863 N E St, San Bernardino, CA 92405
Enroll now! We offer Drivers Education Online and In Class; Preparation to Pass Written Test; Drivers Training (Behind the Wheel); Preparation & Car for DMV Driving Test
524 N Mountain View Ave #2, San Bernardino, CA 92401
Trust our licensed online driving safety course to complete the process of eliminating your traffic citation from your driving record. All you have to do is follow a few easy steps.
Want to be added to this list?
Click here
to bring up our submission form. We will be in touch shortly with feedback.

Approved by All California Courts and the DMV

6 Million tickets dismissed and counting

Free electronic submission to the DMV

CA DMV License E0138

Approved by All California Courts!

Easy multiple choice quizes

Two VIP passes to Improv Comedy Club ($50 Value)

CA DMV License E1515


Best mobile app

Fastest course allowed by law

Automatic completion filing with the DMV

CA DMV License E0803