The city of Reno is located in Washoe County, Nevada. Reno is said to have some of the best casinos in the US. The city has 22 casinos that offer more than 12,338 gambling opportunities. Gambling is a big deal in the entire state of Nevada. But are you gambling with your life by driving in the state?
Defensive Driving for Busy People
Online Defensive Driving Course for $13.95
Our course helps you learn quickly and easily, using state-specific questions and easy-to-understand answers.
Dismiss your ticket online, on your schedule
Upgrade and print your certificate from home
Approved by all Nevada courts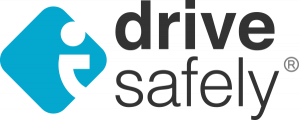 In 2020, Nevada ranked number 10 on a list of the US cities with the worst drivers. The list of cities was compiled by Car Insurance Comparison. Cities were ranked based on the number of drunk driving, distracted driving, and traffic fatality incidents.
Nevada had an increase in traffic fatalities in 2020. There were fewer drivers on the roads because of the Covid-19 pandemic. But traffic fatalities increased by 3.3 percent. Speeding and DUIs accounted for most of the fatalities.
Speeding and DUIs are a problem all across the US. In 2018, speeding contributed to 26 percent of all US traffic fatalities. And it's estimated that one person in the US dies every 52 minutes because of drunk driving.
Best Online Defensive Driving Schools in Reno, NV
There aren't as many options in Nevada for Defensive Driving online as there are in other states.  That said, the two that are approved have notability.  I Drive Safely has helped dismiss over 6 million tickets across 50 states.  They also have a great reputation for educating new drivers.  MyImprov is known for its affiliate with the Improv Comedy Club.  It has a stellar reputation as well.

Approved by All Nevada Courts

6 Million tickets dismissed and counting

Fastest course allowed by law
Approved by the Nevada DMV

USA based customer service

Funny course content that's easy!
A Reno defensive driving course will teach you how to become a safer driver. You'll find out how you can avoid tickets, accidents, and other trouble on the road. Drivers who complete a defensive driving course may also be able to remove license points or dismiss a traffic ticket. Others can earn a discount on auto insurance premiums for completing the course.
In-Person Defensive Driving in Las Vegas, Nevada
If you prefer to take an in-person defensive driving course, there are a number of schools you can trust.  Below are the 10 best-rated defensive driving schools in Reno as voted by our readers. These schools are trusted and experienced in delivering excellent driver education, including defensive driving skills.
Do you have an opinion on which one is the best?  Let us know! Please vote in our poll at the end of this article to let us know which Reno defensive driving school you think is the best. Just don't wait: the poll will close in 30 days!
Visit  www.idrivesafely.com for a location near you!
Safe driving is a priority at I Drive Safely. This driving school specializes in defensive driving and developing skilled, safe drivers. They have more than five million satisfied students and 15 years of experience in traffic school. Each course is fun, interactive, and engaging with interactive graphics and animations. Each is optimized to offer a comprehensive, but convenient education in defensive driving.
Visit www.myimprov.com to find a location near you!
Texas law allows individuals to complete defensive driving classes either in person through a commercial driving school or through an online provider approved by the Texas Department of Licensing and Regulation (TDLR). While both options have their advantages, there's no doubt that most drivers find online courses to be the most convenient. After all, you can work on the course at any time of the day or night with the availability of taking breaks.
Visit www.allamericandrivingschool.com for a location near you!
All American has been serving the community for over 25 years, and are leaders in the driver education industry. The owner, Randy Savage, has over 30 years of driver education experience and is determined to provide quality and excellence in all phases of his program. All of our schools and instructors are certified and practice avid professionalism. We are fully certified by the State of Texas and have optimum insurance coverage for our students and instructors. This helps to ensure that our students are safe and receive the highest quality driving education possible.
State-approved drivers education, call today to schedule a class!
1016 Rock Blvd # 101, Sparks, NV 89431
Accepted by all courts statewide in Nevada. Licensed by the Nevada Dept. of Motor Vehicles. Satisfies the 5 hour class requirement by the DMV to remove 3 points off your driving record
 
Want to be added to this list?
Click here
to bring up our submission form. We will be in touch shortly with feedback.