The city of Riverside is quite popular to live in.  The area has a reputation for sunshine and great weather.  With the ample job opportunities in the area and plenty of amenities, it's not a surprise that Riverside is growing so quickly.
A large portion of the Riverside community drives to and from work.  This results in an increase in traffic congestion, traffic collisions, and traffic tickets.  Riverside drivers are usually surprised to hear they're eligible to take a traffic school course (also known as a defensive driving course) every 18 months to dismiss a recent traffic ticket at a traffic school.  This is also known as a DMV driver safety course.
Online Traffic School Course for $19.95
Our course helps you learn quickly and easily, using state-specific questions and easy-to-understand answers.
Dismiss your ticket online, on your schedule
Online Filing with the DMV
Approved by all California courts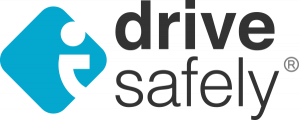 Many of you have probably reached this page by searching for "traffic school near me."  In reality, you don't even need a classroom driving school in Riverside to take a driver safety course.  Your online traffic school course can be taken for as little as $19.95.  It even includes online certificate delivery and filing with the DMV.
Dangerous Driving Conditions in Riverside, CA
Like many other California cities, Riverside is not among the best cities to drive in. In fact, it's ranked 116th out of 200, in the bottom 50 percent of the safest driving cities in America. Although Riverside is certainly not among the worst cities to drive in (we're looking at you, Los Angeles), drivers in Riverside are more likely to get into an accident than they are in many other American cities.
Although Riverside doesn't have the population density of larger neighbors San Diego and Los Angeles, the city is still ranked 108th in this measure. But what really gets drivers in Riverside in trouble is the weather: Riverside is ranked 126th for rain and snow.
Best Online Traffic Schools in Riverside
If you happen to get a traffic ticket in Riverside, traffic school can help you out. In most cases, California drivers can have their tickets dismissed by completing a state-approved traffic school course. It can even be done online. Check out these top 3 online traffic school providers. Every court in the state of California accepts all three of these courses for ticket dismissal. There's nothing better than an online traffic school course. Leveraging any of these three courses allows you to avoid a hefty penalty without leaving the confines of your home. In the era of pandemic uncertainty, there's no better option than sitting on your couch and fulfilling ticket dismissal with one of these state-approved driver safety courses.

Approved by All California Courts and the DMV

6 Million tickets dismissed and counting

Free electronic submission to the DMV

CA DMV License E0138

Approved by All California Courts!

Easy multiple choice quizes

Two VIP passes to Improv Comedy Club ($50 Value)

CA DMV License E1515


Best mobile app

Fastest course allowed by law

Automatic completion filing with the DMV

CA DMV License E0803

How Much is Defensive Driving/Traffic School in Riverside?
You can dismiss your ticket in Concord with an approved traffic school course.  There are both online traffic schools and in-person traffic schools.  In-person courses tend to be more expensive.  You can expect to pay anywhere from $19-$100 based on the type of traffic school course you select.
Why Take a Traffic School Course in Riverside?
Driving in Riverside is neither the worst nor the best, but drivers in this city should be prepared for anything anyway. Staying alert, paying attention to other drivers, and being prepared for the worst can stop accidents and even save your life. With a defensive driving course, you can develop essential skills for safe driving and improve your driving knowledge. The course will make you a safer, more defensive driver as you travel in and around Riverside.
Defensive driving courses are essential education for every driver. They teach new and experienced drivers how to best avoid accidents, traffic tickets, and other trouble on the road. One of the most important ways they do this is by training you to identify and predict hazards even before they happen. You'll also learn more about California driving laws and how you can be a more responsible driver. Ultimately, you'll drive away safer with refreshed and improved skills for driving that will make it easier for you to avoid accidents, tickets, and more.
While safe driving skills are the most important thing drivers can get from a Riverside defensive driving course, they're not the only perk available. In some California courts, drivers are able to have traffic tickets waived in return for successfully completing a defensive driving course. But even if you haven't gotten a ticket, there is another option: auto insurance savings. Often, insurance companies in California will offer a discount on auto insurance premiums to drivers who have voluntarily completed a defensive driving course. This is particularly true if you have a safe driving record and/or you're a senior driver. Defensive driving can do more than save your life: it can save you money.
Riverside Traffic School
In the coronavirus's day and age, we recommend everyone be safe and avoid contact indoors whenever possible. As a result, we urge everyone to take an online defensive driving course to stay safe. If you require a physical Concord Traffic School, the following are listed and detailed in a non-ranking order.
We do not rank our list of Concord's best defensive driving schools. You can be sure that all of these schools offer a licensed standard of drivers education that is certified and regulated by the state. In that sense, any of these schools will keep you in safe hands.
We'd like to leave ranking to the experts: you! Let us know which school you prefer on our list below by voting and providing your feedback. The rest of the residents in Concord, California thank you!
5892 Magnolia Ave, Riverside, CA 92506
Based in Riverside, TRD Economy Driving School is one of the most trusted driving schools in the area. They are bonded, licensed, and insured. Instructors are California DMV approved and have passed state testing, criminal checks, license checks, and background checks. TRD Economy Driving School has more than 19 years of expertise in driver education and training with the highest quality of driver education and behind-the-wheel training. They'll help you become a competent, safe driver as you learn defensive driving techniques, skills, and everything you need to know to stay alive while driving. TRD Economy Driving School offers courses for teens as well as adults, including online driver education. Students benefit from extensive in-class teaching and behind the wheel training experience with patient, courteous, and thorough instructors.
350 Tenth Ave #1000, San Diego, CA 92101
Follow Aceable on social media!
The official CA Traffic school course from the comfort of your home. Complete the course at your own pace at one low price!
23932 Alessandro Blvd Ste L, Moreno Valley, CA 92553
Based in Moreno Valley, AMB Driving School serves many students in the area, including Riverside, Perris, and Moreno Valley. They offer exceptional driving education from state-licensed instructors at affordable prices. Teen drivers can benefit from classroom education and behind the wheel training while adults have hourly behind the wheel lesson options. Students can complete the DMV exam with AMB Driving School's vehicle. Online traffic school is available, a variety of classroom training schedules are offered, and students can always schedule appointments online 24/7.
17683 San Bernardino Ave Ste B, Fontana, CA 92335
Drivetoday Driving & Traffic School considers teaching students to drive a privilege. Their services include 30-hour driver education courses, driver training with six hours of behind the wheel training, and traffic school available on Saturdays. Professional driving instructors walk students through the essentials of safe driving in the classroom as well as behind the wheel with driver education that includes free pick up and drop off with competitive pricing. Students can also rent Drivetoday Driving & Traffic School's car for the DMV driving test with free pick up and drop off and even an hour of practice before your appointment. A hassle-free traffic school environment is offered by Drivetoday Driving & Traffic School and all are welcome. Students can also take advantage of online study materials including the California Drivers Handbook and practice tests.
2395 Hamner Ave, Norco, CA 92860
All Star Driving School was established in 1996, and since then, has worked hard to maintain a high level of satisfaction among students with a pleasant and safe learning atmosphere. All Star Driving School's online and in-class curriculum is DMV approved and complies with California Vehicle Code Rules and Regulations. Their courses satisfy driver education permits for students to obtain a DMV learner's permit and driver's license in all areas of California. All Star Driving School offers teen driver training, online driver education, traffic school, and mature driver training. Bilingual courses are available. Experienced, patient teachers prepare students to drive with classroom education as well as behind the wheel training. They have a flexible class schedule and two locations to choose from: Rancho Cucamonga and Norco.
14726 Ramona Ave Ste 410, Chino, CA 91710
West Coast Driving School offers driver education and behind-the-wheel training to students in Chino and surrounding areas. Trained professionals have more than 17 years in the field with patient instruction for teens as well as adults. Students can use West Coast Driving School's car for the DMV driving test. Free pick-ups and drop-offs at home or school are available. Students can also choose a Spanish speaking instructor. They offer helpful customer service, patience, and knowledge with excellent tips and advice for students to remember every time they go out on the road. Students enjoy their passionate instruction and appreciate their help as they overcome fear and nerves behind the wheel.
9340 Baseline Rd Ste 100, Alta Loma, CA 91701
Baldy View Driving School in Alta Loma has served the Riverside area since 1980. For more than 35 years, it has been Baldy View Driving School's mission to help students become better defensive drivers and make a difference. They believe that the secret to getting ahead is simply getting started. They are committed to offering education to decrease the number of accidents among teenagers. Baldy View Driving School is a family-owned business. They offer interactive, face to face classes to help students be proactive and work to become excellent drivers. Permit testing, behind the wheel lessons, DMV test cars, and classes in Spanish are available. Classes and behind the wheel lessons are offered six days a week.
Want to be added to this list?
Click here
to bring up our submission form. We will be in touch shortly with feedback.

Approved by All California Courts and the DMV

6 Million tickets dismissed and counting

Free electronic submission to the DMV

CA DMV License E0138

Approved by All California Courts!

Easy multiple choice quizes

Two VIP passes to Improv Comedy Club ($50 Value)

CA DMV License E1515


Best mobile app

Fastest course allowed by law

Automatic completion filing with the DMV

CA DMV License E0803