The city of Sacramento is quite popular to live in.  The area has a worldwide reputation for being the "Farm-to-Fork" capital of the US.  With 40 local farmers' markets and fresh food, Sacramento's restaurant scene is up and coming.   Sacramento is growing and it all means ample job opportunities in the area.  With plenty of amenities, lots of sunshine, and all of the fresh produce, Sacramento is a hidden gem.
Sacramento has a relatively large po0pulation of over 500,000.  Most of these people have cars.  An undesirable result of the city's popularity is an increase in traffic collisions, traffic congestion, and traffic tickets.  Sacramento drivers are usually surprised to hear they're eligible to take a traffic school course (also known as a defensive driving course) every 18 months to dismiss a recent traffic ticket at a traffic school.  This is also known as a DMV driver safety course.
Online Traffic School Course for $19.95
Our course helps you learn quickly and easily, using state-specific questions and easy-to-understand answers.
Dismiss your ticket online, on your schedule
Online Filing with the DMV
Approved by all California courts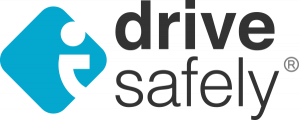 Many of you have probably reached this page by searching for "traffic school near me."  In reality, you don't even need a classroom in Sacramento to take a driver safety course.  Your online traffic school course can be taken for as little as $19.95.  It even includes online certificate delivery and filing with the DMV.
Driving in Sacramento, CA
You likely think of Los Angeles and San Francisco when you are thinking of cities with the worst traffic. You may not think to add Sacramento, but you should! The capital city of California has been recognized as one of the worst cities to drive in. In recent years, Sacramento has had the most fatal and injury-inducing collisions in California. If you're looking to become a safer driver you've come to the right place! A Sacramento defensive driving course may be just what you need to stay sharp on America's most dangerous roadways.
In addition to difficult traffic, Sacramento has a problem with drunk driving. 10% of all Sacramento collisions are alcohol-related. The main reason for this statistic in Sacramento is the commuting culture. Many of Sacramento's citizens live in suburbs away from the city. Many travel downtown from the suburbs. They don't consider how they're going to get home.
Best Online Traffic Schools in Sacramento
If you happen to get a traffic ticket in Sacramento, traffic school can help you out. In most cases, California drivers can have their tickets dismissed by completing a state-approved traffic school course. It can even be done online. Check out these top 3 online traffic school providers. Every court in the state of California accepts all three of these courses for ticket dismissal. There's nothing better than an online traffic school course. Leveraging any of these three courses allows you to avoid a hefty penalty without leaving the confines of your home. In the era of pandemic uncertainty, there's no better option than sitting on your couch and fulfilling ticket dismissal with one of these state-approved driver safety courses.

Approved by All California Courts and the DMV

6 Million tickets dismissed and counting

Free electronic submission to the DMV

CA DMV License E0138

Approved by All California Courts!

Easy multiple choice quizes

Two VIP passes to Improv Comedy Club ($50 Value)

CA DMV License E1515


Best mobile app

Fastest course allowed by law

Automatic completion filing with the DMV

CA DMV License E0803

How Much is Defensive Driving/Traffic School in Sacramento?
You can dismiss your ticket in Sacramento with an approved traffic school course.  There are both online traffic schools and in-person traffic schools.  In-person courses tend to be more expensive.  You can expect to pay anywhere from $19-$100 based on the type of traffic school course you select.
Benefits of Taking a Traffic School Course in Sacrament, CA
Sacramento is working to make their roadways safer with tougher laws, enforcement, and better road design, but in the meantime, it's smart to be prepared as a defensive driver. With a defensive driving course from one of Sacramento's leading driving schools, drivers in the city can improve their skills so that they're safer on the road even when others are not driving responsibly.
In addition to becoming a safer driver, Sacramento's defensive driving courses include a host of benefits. Drivers with traffic tickets may be able to dismiss their violations. Additionally, many drivers can get a discount on auto insurance premiums by voluntarily completing the course.
Sacramento Traffic School
In the coronavirus's day and age, we recommend everyone be safe and avoid contact indoors whenever possible.  As a result, we urge everyone to take an online defensive driving course to stay safe.  If you require a physical Sacramento Traffic School, the following are listed and detailed in a non-ranking order.
We do not rank our list of Sacramento's best defensive driving schools.  You can be sure that all of these schools offer a licensed standard of driver's education that is certified and regulated by the state.  In that sense, any of these schools will keep you in safe hands.
We'd like to leave ranking to the experts: you!  Let us know which school you prefer on our list below by voting and providing your feedback.  The rest of the residents in Sacramento, California thank you!
3517 Marconi Ave Ste 107E, Sacramento, CA 95821
Owned and operated by David Wilson, a high school teacher in the San Juan Unified School District, Wilson Driving School offers excellent driving education from a highly experienced instructor. Wilson has more than four years of driving instruction and more than 12 years as a teacher. It is his goal to provide safe, courteous, correct, and friendly instruction to students with a low-stress driving environment. Students will learn proper driving techniques in a safe, flexible environment.
771 Sunset Glen Dr, San Jose, CA 95123
For nearly 40 years, Economic Driving School has served California's drivers with driver education courses. They offer the best possible training at the most affordable rate with professional, punctual courses and the latest in teaching techniques and learning strategies. More than 100,000 California drivers have been students of this school.
6750 Folsom Blvd Ste 228, Sacramento, CA 95819
Since 1995, Camellok Driving School has served California drivers as they learn how to drive safely. Their mission is to teach students to drive and survive with high quality, efficient, and comprehensive driver training service at a competitive price. Camellok Driving School instructors are the State of California certified, receive specialized training annually, and art experienced, knowledgeable, and patient. They train their instructors and students to the highest possible standard.
Visit www.myimprov.com to find a location near you!
Texas law allows individuals to complete defensive driving classes either in person through a commercial driving school or through an online provider approved by the Texas Department of Licensing and Regulation (TDLR). While both options have their advantages, there's no doubt that most drivers find online courses to be the most convenient. After all, you can work on the course at any time of the day or night with the availability of taking breaks.
350 Tenth Ave #1000, San Diego, CA 92101
Follow Aceable on social media!
The official CA Traffic school course from the comfort of your home. Complete the course at your own pace at one low price!
2443 Fair Oaks Blvd Ste 453, Sacramento, CA 95825
AllGood Driving School was founded in 1996, and since then, has offered a high level of teenage driver education and traffic violator school courses. They serve Sacramento and surrounding counties with behind the wheel training and the rest of California online. Their mission is to make all drivers good drivers with quality education and communication. AllGood Driving School instructors have thousands of hours of experience teaching students in driver education courses. Scholarships are available, as are online forums and blogs for ongoing driver education support.
3333 Balmoral Dr, Sacramento, CA 95821
Bond Driving School is the largest driving school in Northern California. They offer exceptional training, high-quality instructors, secure online registration, and more. All instructors are DMV licensed, professional, patient, highly trained, and knowledgeable. The school's course curriculum is extensive and exceeds DMV standards, ensuring a safe learning environment for students. Studying driving with Bond Driving School is convenient as well, as they offer 24/7 self-scheduling online with multiple locations throughout the Sacramento area.
920 22nd St, Sacramento, CA 95816
A1 Driving School has served California drivers since 1993. Now with more than 20 years in business, A1 Driving School is proud to be one of the leading driving schools in the Sacramento area. They strive to deliver complete customer service and total customer satisfaction with complete and competent information offered by knowledgeable staff. Their entire staff is licensed by the California DMV, and instructors are courteous, professional, and patient. They are all trained beyond the requirements of the DMV, and go through a criminal background investigation. Ultimately, A1 Driving School's mission is to maintain the highest standards in customer service and professionalism with excellent instruction in driver education and training.
4311 Attawa Ave Ste 303, Sacramento, CA 95822
All Ways Driving School has been family owned and operated since 1991. They provide personal and affordable behind the wheel driver training programs and are fully bonded, insured, and licensed by the California DMV. Every All Ways Driving School instructor is DMV licensed with more than 18 years of experience. They are kind, patient, and knowledgeable. Instructors teach all levels of driving students ranging from teens and adults to the elderly and are also able to offer bilingual instruction in dialects of Chinese and Vietnamese. Their ultimate goal is to provide a quality behind the wheel driver training program with a personal touch.
3909 Bradshaw Rd, Sacramento, CA 95827
Established in 1934, Safety Center has long worked to reduce injuries and save lives in the Sacramento community and beyond. They offer a number of programs for drivers, including driving simulators, Alive at 25 defensive driving classes, teen safe driving and alcohol and drug education programs, motorcycle training courses, and DUI programs. Safety Center is committed to promoting lifelong safety and health, is passionate about safety, and empowering people to make positive, life-saving decisions in driving and beyond.
Serving Elk Grove and surrounding area
Above All Driving School delivers confidence and budget-friendly driver training courses to Sacramento area drivers. They are a trusted, experienced driving school offering driver education, behind the wheel instruction, and mature driver education. Above All Driving School boasts 30 years of safe driving experience and 20 years of teaching safe driving to professional drivers. Every instructor is DMV approved and is well versed in safe driving and defensive driving techniques. They are committed to maintaining safety and integrity to deliver the best education and service to every California driving student.
Want to be added to this list?
Click here
to bring up our submission form. We will be in touch shortly with feedback.

Approved by All California Courts and the DMV

6 Million tickets dismissed and counting

Free electronic submission to the DMV

CA DMV License E0138

Approved by All California Courts!

Easy multiple choice quizes

Two VIP passes to Improv Comedy Club ($50 Value)

CA DMV License E1515


Best mobile app

Fastest course allowed by law

Automatic completion filing with the DMV

CA DMV License E0803