The city of San Jose is quite popular to live in.  The area has a worldwide reputation for technology and gave itself the name "capital of Silicon Valley."  Many tech companies are headquartered in San Jose.  You'll recognize names like IBM, eBay, Cisco Systems, and Adobe.  With the ample job opportunities in the area and plenty of amenities, San Jose and the popularity of Silicon Valley are not a secret.
With the gigantic population come cars, traffic, and traffic tickets.  San Jose drivers are usually surprised to hear they're eligible to take a traffic school course (also known as a defensive driving course) every 18 months to dismiss a recent traffic ticket at a traffic school.  This is also known as a DMV driver safety course.
Online Traffic School Course for $19.95
Our course helps you learn quickly and easily, using state-specific questions and easy-to-understand answers.
Dismiss your ticket online, on your schedule
Online Filing with the DMV
Approved by all California courts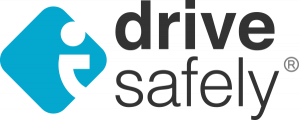 Many of you have probably reached this page by searching for "traffic school near me."  In reality, you don't even need a classroom in San Jose to take a driver safety course.  You can leverage the very type of tech Silicon Valley is known for.  Your online traffic school course can be taken for as little as $19.95.  It even includes online certificate delivery and filing with the DMV.
An Increase in Drivers in San Jose, CA
The city of San Jose is California's third-largest.  As of the 2018 census, the city had just over 1.03 million people living in it as permanent residents.  They're attracted to the area by great weather and a strong economy.  Jobs, median household incomes, and property values are all surging here.  It's no wonder so many people want to call the city home.
Powering the strong economy in the San Jose area is a workforce of over 544,000.  These people join the areas tourists and take to badly maintained roads five days a week at exactly the same time.  The infrastructure wasn't built for so many cars and with such low-quality pavement, driving can be a very stressful task.  Traffic congestion, traffic collisions, and traffic citations are all too common an occurrence for residents of the city.
If you've received a ticket in San Jose, don't worry, it's all going to be ok.  Take an online traffic school course.  By completing the course, you'll dismiss your ticket and get out of a big state fine.  You'll also keep points off of your record saving you on insurance rate hikes.  It's a great option in what is a tough situation that happens to us all once or twice in our lifetimes.
Best Online Traffic Schools in San Jose
If you happen to get a traffic ticket in San Jose, traffic school can help you out. In most cases, California drivers can have their tickets dismissed by completing a state-approved traffic school course. It can even be done online. Check out these top 3 online traffic school providers. Every court in the state of California accepts all three of these courses for ticket dismissal. There's nothing better than an online traffic school course. Leveraging any of these three courses allows you to avoid a hefty penalty without leaving the confines of your home. In the era of pandemic uncertainty, there's no better option than sitting on your couch and fulfilling ticket dismissal with one of these state-approved driver safety courses.

Approved by All California Courts and the DMV

6 Million tickets dismissed and counting

Free electronic submission to the DMV

CA DMV License E0138

Approved by All California Courts!

Easy multiple choice quizes

Two VIP passes to Improv Comedy Club ($50 Value)

CA DMV License E1515


Best mobile app

Fastest course allowed by law

Automatic completion filing with the DMV

CA DMV License E0803

How Much is Defensive Driving/Traffic School in San Jose?
You can dismiss your ticket in San Jose with an approved traffic school course.  There are both online traffic schools and in-person traffic schools.  In-person courses tend to be more expensive.  You can expect to pay anywhere from $19-$100 based on the type of traffic school course you select.
San Jose Traffic School
In the coronavirus's day and age, we recommend everyone be safe and avoid contact indoors whenever possible.  As a result, we urge everyone to take an online defensive driving course to stay safe.  If you require a physical San Jose Traffic School, the following are listed and detailed in a non-ranking order.
We do not rank our list of San Jose's best defensive driving schools.  You can be sure that all of these schools offer a licensed standard of drivers education that is certified and regulated by the state.  In that sense, any of these schools will keep you in safe hands.
We'd like to leave ranking to the experts: you!  Let us know which school you prefer on our list below by voting and providing your feedback.  The rest of the residents in San Jose, California thank you!
Visit www.idrivesafely.com for a location near you!
Safe driving is a priority at I Drive Safely. This driving school specializes in defensive driving and developing skilled, safe drivers. They have more than five million satisfied students and 15 years of experience in traffic school. Each course is fun, interactive, and engaging with interactive graphics and animations. Each is optimized to offer a comprehensive, but convenient education in defensive driving.
771 Sunset Glen Dr, San Jose, CA 95123
For nearly 40 years, Economic Driving School has served California's drivers with driver education courses. They offer the best possible training at the most affordable rate with professional, punctual courses and the latest in teaching techniques and learning strategies. More than 100,000 California drivers have been students of this school.
229 Polaris Ave Ste 7, Mountain View, CA 94043
Deluxe Driving School offers quality driving education at an affordable price. Offering safe driving instructors with years of teaching experience, you can enjoy a high quality of driving instruction. Lessons are offered seven days a week to both teens and adults, and instructions are available throughout the South Bay and Peninsula.
350 Tenth Ave #1000, San Diego, CA 92101
Follow Aceable on social media!
The official CA Traffic school course from the comfort of your home. Complete the course at your own pace at one low price!
St. Charles, MO
Since 1998, Excel Driving School has been a family-owned business serving St. Louis and the surrounding areas with superior driving education. With Excel Driving School, students are able to learn how to drive directly from law enforcement. Owner John Young has 25 years as a certified accident investigator and law enforcement instructor. He has taught driver education to the public for more than 16 years. Driving instructors with Excel Driving School have an average of 22 years of law enforcement, traffic safety, and accident investigation experience. The school is fully licensed and insured and offers references upon request. Excel Driving School offers beginning, intermediate, and advanced driving lessons including a certified driving training class, one on one instructor training sessions, and the opportunity to test practice with your own vehicle. Motorcycle lessons are available as well at the beginner and intermediate levels. Excel Driving School also offers a ride-along service to help you get comfortable on the road.
7280 Blue Hill Dr Ste 2A, San Jose, CA 95129
San Jose's premier driving school, Olson's Silicon Valley Driving School offers exceptional training at fair prices. This school provides students with comprehensive training to become proficient, safe, and courteous drivers with the student's best interests in mind. It's their goal to make every student confident, successful, and safe in their driving experience. State licensed driving instructors tailor your learning to individual needs with an informative, interesting, and easy learning environment.
737 S Main St, Salinas, CA 93901
A professional driving school serving San Jose and surrounding areas since 1968, Elischer's Driving School is fully bonded and insured. This school is concerned with teaching students to operate vehicles not just safely, but economically. They remind drivers that a driver's license is important, but is not proof of your driving skill: you should take driving instruction to become a safe, competent driver. Driver improvement programs are available by appointment, and courses are available to fit your working hours. Handicapped training and vehicle adaptation are available as well.
1064 Lincoln Ave, San Jose, CA 95125
Allied Driving School has served San Jose and the surrounding areas for more than 36 years. They are dedicated to teaching students how to be safe, defensive, and economical drivers, saving money and saving lives at the same time. Classes are available seven days a week with convenient hours, and instructors make learning both enjoyable and educational. Courses are taught by full-time, highly qualified instructors who offer a friendly, professional learning environment. They are committed to giving students the skills they need to drive safely.
2001 Omega Rd 205, San Ramon, CA 94583
A Precision Driving School has offered friendly, patient, and professional driving instruction since 1989. Fully licensed, bonded, and insured, their highly qualified driving instructors complete professional training as well as a full background check to ensure the highest quality in driving instruction.
Want to be added to this list?
Click here
to bring up our submission form. We will be in touch shortly with feedback.

Approved by All California Courts and the DMV

6 Million tickets dismissed and counting

Free electronic submission to the DMV

CA DMV License E0138

Approved by All California Courts!

Easy multiple choice quizes

Two VIP passes to Improv Comedy Club ($50 Value)

CA DMV License E1515


Best mobile app

Fastest course allowed by law

Automatic completion filing with the DMV

CA DMV License E0803