The city of Santa Clara is quite popular to live in.  The area has a reputation for sunshine and great weather.  With the ample job opportunities in the area and plenty of amenities, it's not a surprise that Santa Clara is growing so quickly.
A large portion of the Santa Clara community drives to and from work.  This results in an increase in traffic congestion, traffic collisions, and traffic tickets.  Santa Clara drivers are usually surprised to hear they're eligible to take a traffic school course (also known as a defensive driving course) every 18 months to dismiss a recent traffic ticket at a traffic school.  This is also known as a DMV driver safety course.
Online Traffic School Course for $19.95
Our course helps you learn quickly and easily, using state-specific questions and easy-to-understand answers.
Dismiss your ticket online, on your schedule
Online Filing with the DMV
Approved by all California courts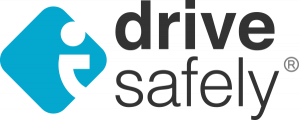 Many of you have probably reached this page by searching for "traffic school near me."  In reality, you don't even need a classroom driving school in Santa Clara to take a driver safety course.  Your online traffic school course can be taken for as little as $19.95.  It even includes online certificate delivery and filing with the DMV.
More Drivers in Santa Clara, CA
The University of Santa Clara was a rival of mine when I attended college. The Broncos had an incredible basketball player on their team while I was at the University of San Diego and I will never forget his abilities. John Bryant, if you're out there reading this, you were absolutely incredible and gave us fits. To bring us more on topic, It seems that the population is now giving those who live in Santa Clara fits. In addition to the University, the city now houses over 125,000 within its city limits. Along with being beautiful and rural, Santa Clara has an excellent employment market and median household incomes that are amongst the highest in the United States.
Powering a very strong economy is a workforce of nearly 70,000 that goes to and from work at exactly the same time five days a week. This stresses the infrastructure in the area and causes the roadways to be a bit of a mess. Traffic congestion, traffic collisions, and traffic citations are all issues in the area.
If you've received a traffic ticket in the Santa Clara area, it's important to know that you're not alone and it's going to be ok. Take an online traffic school course to affordably dismiss your ticket and get out of a big fine. Completing the course will keep points off of your record which will save you on any insurance rate hikes you may have incurred from your traffic incident.
Best Online Traffic Schools in Santa Clara
If you happen to get a traffic ticket in Santa Clara, traffic school can help you out. In most cases, California drivers can have their tickets dismissed by completing a state-approved traffic school course. It can even be done online. Check out these top 3 online traffic school providers. Every court in the state of California accepts all three of these courses for ticket dismissal. There's nothing better than an online traffic school course. Leveraging any of these three courses allows you to avoid a hefty penalty without leaving the confines of your home. In the era of pandemic uncertainty, there's no better option than sitting on your couch and fulfilling ticket dismissal with one of these state-approved driver safety courses.

Approved by All California Courts and the DMV

6 Million tickets dismissed and counting

Free electronic submission to the DMV

CA DMV License E0138

Approved by All California Courts!

Easy multiple choice quizes

Two VIP passes to Improv Comedy Club ($50 Value)

CA DMV License E1515


Best mobile app

Fastest course allowed by law

Automatic completion filing with the DMV

CA DMV License E0803

How Much is Defensive Driving/Traffic School in Santa Clara?
You can dismiss your ticket in Santa Clara with an approved traffic school course.  There are both online traffic schools and in-person traffic schools.  In-person courses tend to be more expensive.  You can expect to pay anywhere from $19-$100 based on the type of traffic school course you select.
Santa Clara Traffic School
In the coronavirus's day and age, we recommend everyone be safe and avoid contact indoors whenever possible. As a result, we urge everyone to take an online defensive driving course to stay safe. If you require a physical Santa Clara Traffic School, the following are listed and detailed in a non-ranking order.
We do not rank our list of Santa Clara's best defensive driving schools. You can be sure that all of these schools offer a licensed standard of drivers education that is certified and regulated by the state. In that sense, any of these schools will keep you in safe hands.
We'd like to leave ranking to the experts: you! Let us know which school you prefer on our list below by voting and providing your feedback. The rest of the residents in Santa Clara, California thank you!
Visit www.myimprov.com to find a location near you!
Texas law allows individuals to complete defensive driving classes either in person through a commercial driving school or through an online provider approved by the Texas Department of Licensing and Regulation (TDLR). While both options have their advantages, there's no doubt that most drivers find online courses to be the most convenient. After all, you can work on the course at any time of the day or night with the availability of taking breaks.
350 Tenth Ave #1000, San Diego, CA 92101
Follow Aceable on social media!
The official CA Traffic school course from the comfort of your home. Complete the course at your own pace at one low price!
Visit www.bayareadriving.com for a location near you!
Founded in 1949, Bay Area Driving School is one of the oldest driving schools serving Oakland and the surrounding area. They provide the best quality service and customer satisfaction. It's their vision to minimize traffic collisions by teaching students the valuable skill of safe driving. Bay Area Driving School instructors are state licensed with background checks. Each instructor is dedicated to helping students develop the skills they need to become a defensive driver. English, Spanish, male, and female driving instructors are available.
Visit www.premierdrivingschoolonline.com for a location near you!
Premier Driving School is dedicated to driver safety and complete customer satisfaction. Our goal is to provide great value through personalized care. Continuing education is extremely important to us, students can feel safe knowing that we are teaching up-to-date driving techniques and practicing law-enforced regulations. You can trust our motivated team to ensure high-quality individual assessments and dependability that cannot be matched.
Perfect Score Driving School LLC
1202 Kifer Rd, Sunnyvale, CA 94086
State-approved drivers education, call today to schedule a class!
3561 El Camino Real, Santa Clara, CA 95051
I am a Fun, Reliable and Knowledgeable DMV Licensed Driving School Instructor
Graduated from San Jose State University 
Proficient Language: English, Chinese (Mandarin & Cantonese)
175 Calvert Dr #R205, Cupertino, CA 95014
All Season Driving School (ASDS) – Driving school Dublin– is a team of knowledgeable, friendly instructors who are experts at making you a safe, confident, responsible driver.
Each of our instructors comes to you with a background of thousands of miles of safe driving and teaching experience. Your instructor will gently take you from the classroom to the streets-and even to the freeways-with a stress-free, structured program. You'll gain confidence at every phase of learning as you progress toward your Student Driver Certification…and eventually to your California Driver's License.
400 Reed St #130, Santa Clara, CA 95050
We are a Santa Clara based driving school providing professional in-car driving lessons by licensed instructors who are patient & customer service oriented
2118 Walsh Ave, Santa Clara, CA 95050
State-approved drivers education, call today to schedule a class!
2007 W Hedding St, San Jose, CA 95128
Blue Ribbon Driving School is an established business in manual training only. I will train drivers to become a safe and confident driver on our roads.
3150 De La Cruz Blvd, Santa Clara, CA 95054
We at Oxford Driving School are mainly concerned with your safety. We do believe that driving relates to students and their family's future and life. Thus, we will not be only satisfied by helping students to get their license, but also to provide them all the necessary skills and educations for defensive and safe driving, to make sure them be able to drive in all kinds of roads and conditions, be able to enjoy their driving in their whole life. 
Want to be added to this list?
Click here
to bring up our submission form. We will be in touch shortly with feedback.

Approved by All California Courts and the DMV

6 Million tickets dismissed and counting

Free electronic submission to the DMV

CA DMV License E0138

Approved by All California Courts!

Easy multiple choice quizes

Two VIP passes to Improv Comedy Club ($50 Value)

CA DMV License E1515


Best mobile app

Fastest course allowed by law

Automatic completion filing with the DMV

CA DMV License E0803