The city of Stockton is quite popular to live in.  The area is home to Pacific University.  It has a reputation for sunshine and quality education.  With the ample job opportunities in the area and plenty of amenities, it's not a surprise that Stockton is growing so quickly.
A large portion of the Stockton community drives to and from work.  This results in an increase in traffic congestion, traffic collisions, and traffic tickets.  Stockton drivers are usually surprised to hear they're eligible to take a traffic school course (also known as a defensive driving course) every 18 months to dismiss a recent traffic ticket at a traffic school.  This is also known as a DMV driver safety course.
Online Traffic School Course for $19.95
Our course helps you learn quickly and easily, using state-specific questions and easy-to-understand answers.
Dismiss your ticket online, on your schedule
Online Filing with the DMV
Approved by all California courts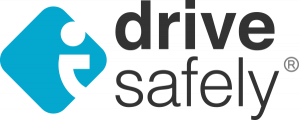 Many of you have probably reached this page by searching for "traffic school near me."  In reality, you don't even need a classroom driving school in Stockton to take a driver safety course.  Your online traffic school course can be taken for as little as $19.95.  It even includes online certificate delivery and filing with the DMV.
Dangerous Driving in Stockton, CA
Many California cities are not ideal for driving safety, and Stockton is no exception. Stockton is ranked 118th out of 200 in Allstate's America's Best Drivers Report, placing the city firmly in the bottom 50 percent of American cities.
The good news for Stockton is that it's not nearly as difficult to drive in as Los Angeles, Glendale, or San Francisco. But Stockton isn't winning any awards for safe driving, either. Drivers in Stockton are 13 percent more likely to get into an accident than the national average.
Stockton's population density isn't much of an issue for drivers, but the weather is, causing often hazardous driving conditions. With these factors, drivers in Stockton typically only go an average of 8.9 years in between auto insurance claims.
Best Online Traffic Schools in Stockton
If you happen to get a traffic ticket in Stockton, traffic school can help you out. In most cases, California drivers can have their tickets dismissed by completing a state-approved traffic school course. It can even be done online. Check out these top 3 online traffic school providers. Every court in the state of California accepts all three of these courses for ticket dismissal. There's nothing better than an online traffic school course. Leveraging any of these three courses allows you to avoid a hefty penalty without leaving the confines of your home. In the era of pandemic uncertainty, there's no better option than sitting on your couch and fulfilling ticket dismissal with one of these state-approved driver safety courses.

Approved by All California Courts and the DMV

6 Million tickets dismissed and counting

Free electronic submission to the DMV

CA DMV License E0138

Approved by All California Courts!

Easy multiple choice quizes

Two VIP passes to Improv Comedy Club ($50 Value)

CA DMV License E1515


Best mobile app

Fastest course allowed by law

Automatic completion filing with the DMV

CA DMV License E0803

How Much is Defensive Driving/Traffic School in Stockton?
You can dismiss your ticket in Stockton with an approved traffic school course.  There are both online traffic schools and in-person traffic schools.  In-person courses tend to be more expensive.  You can expect to pay anywhere from $19-$100 based on the type of traffic school course you select.
Benefits to Taking a Traffic School Course
One of the best ways to become safer on the road in Stockton is to take a traffic school course. This course will help you develop important and potentially life-saving skills for safe driving. You'll improve your driving knowledge and learn how to drive more defensively in Stockton and beyond.
Drivers completing a traffic school course in Stockton will learn important skills in accident avoidance, hazard prediction, and more. In defensive driving, you'll also learn about important California driving laws and regulations to help you be more responsible while driving. With a completed defensive driving course, you'll be safer and better prepared to deal with traffic and trouble on the roads of Stockton.
Learning safe driving skills is the most valuable thing you can walk away from your defensive driving school with. But that's not all defensive driving courses offer. Often, drivers are able to get a discount on auto insurance rates and may even be able to dismiss traffic tickets. Many California courts allow drivers to waive traffic tickets, provided they complete a qualified defensive driving course. And California insurance companies may offer drivers the opportunity to earn auto insurance discounts for completing defensive driving. Of course, some insurance companies only offer this discount to drivers with a safe driving record or those of a mature age. Either way, defensive driving has the potential to save you money — and possibly your life.
Stockton Traffic School
In the coronavirus's day and age, we recommend everyone be safe and avoid contact indoors whenever possible. As a result, we urge everyone to take an online defensive driving course to stay safe. If you require a physical Stockton Traffic School, the following are listed and detailed in a non-ranking order.
We do not rank our list of Stockton's best defensive driving schools. You can be sure that all of these schools offer a licensed standard of driver's education that is certified and regulated by the state. In that sense, any of these schools will keep you in safe hands.
We'd like to leave ranking to the experts: you! Let us know which school you prefer on our list below by voting and providing your feedback. The rest of the residents in Stockton, California thank you!
340 G St, Davis, CA 95616
Established in 1996, Davis Academy Driving School is one of the leading driving schools serving Stockton. The school is owned and operated by Maria Saez, an experienced driving instructor who has been working in driving education since 1991. Students can complete driver education online and in-class as well as behind the wheel training. A mature driver course and traffic school are offered by the school as well. Students completing traffic school with Davis Academy Driving School will learn about safe, defensive driving and can clear traffic violations and related points from their driving record. Driver training is available seven days of the week in day and evening classes. Driver training sessions are one on one with experienced instructors. Instructors are experienced, licensed, and background checked by the California Department of Motor Vehicles. Davis Academy Driving School offers a friendly and quiet learning environment with modern teaching methods, free teaching materials, and even special courses for adults.
7500 West Ln Ste 103B, Stockton, CA 95210
Quick 2 Finish Traffic School is a state of the art online traffic school designed to be fun and easy to complete. They offer low prices and a 100% pass rate guarantee. Students can enjoy 24/7 access and customer service, unlimited course attempts, and the flexibility to complete the course at any time in one day or over multiple days. Quick 2 Finish Traffic School is California Department of Motor Vehicles licensed and bonded. Easy payment options and express delivery options are available.
7500 West Ln Ste 104, Stockton, CA 95210
In and Out Traffic School offers an easy solution to traffic school. They offer the fastest way to clear a traffic ticket in California with a quick, easy online traffic school setting. Students can complete their traffic school education in one sitting or over a number of days with both desktop and mobile access. The course is guaranteed to be easy with a 100% money-back guarantee and a 99.9% success rate. In and Out Traffic School offers immediate completion results and same-day certificate Department of Motor Vehicles processing as well as the option to start now and pay later, only requiring payment before you take the final exam. The school is Department of Motor Vehicles licenses and bonded.
844 W Lodi Ave, Lodi, CA 95240
For more than 29 years, Lodi Traffic School has specialized in driver education. Lodi Traffic School teaches good driving to students, maximizing their results by teaching every student to the best of their ability and skill level. The school offers driving school, driver training, traffic school, and Department of Motor Vehicle test car rentals. Many traffic violator school sessions are taught by law enforcement professionals, offering an informative, interesting course with an insider's perspective on safe driving. The school also offers online, home study, and classroom driver training. Classes are flexible and students will be able to find a class that fits their schedule. Committed to excellent customer service, Lodi Traffic School supports students and parents as they complete driving education.
771 Sunset Glen Dr, San Jose, CA 95123
For nearly 40 years, Economic Driving School has served California's drivers with driver education courses. They offer the best possible training at the most affordable rate with professional, punctual courses and the latest in teaching techniques and learning strategies. More than 100,000 California drivers have been students of this school.
350 Tenth Ave #1000, San Diego, CA 92101
Follow Aceable on social media!
The official CA Traffic school course from the comfort of your home. Complete the course at your own pace at one low price!
Want to be added to this list?
Click here
to bring up our submission form. We will be in touch shortly with feedback.

Approved by All California Courts and the DMV

6 Million tickets dismissed and counting

Free electronic submission to the DMV

CA DMV License E0138

Approved by All California Courts!

Easy multiple choice quizes

Two VIP passes to Improv Comedy Club ($50 Value)

CA DMV License E1515


Best mobile app

Fastest course allowed by law

Automatic completion filing with the DMV

CA DMV License E0803