|

Last Updated:

December 13, 2021

|

Advertiser Disclosure

DefensiveDriving.org may receive compensation from the links you click on this site. This does not impact our reviews which remain our personal opinions and unbiased regardless of advertising you may see.

Brandon Myers

Driving in New York City is a unique challenge. In this city, it's often the professionals who do the driving: cabbies, limo drivers, and bus drivers.  There's a good reason for this.  NYC has a reputation for being a difficult city to navigate.  Those who do drive in New York City must know how to drive defensively.  With traffic, pedestrians, and parking issues, traffic infractions resulting in tickets in NYC are not uncommon.  For many, the search to dismiss a ticket begins for a "defensive driving school near me."  Most are surprised to hear that defensive driving and ticket dismissal in New York can even be taken online.

Defensive Driving for Busy People

Online Defensive Driving Course for $24.95

Our course helps you learn quickly and easily, using state-specific questions and easy-to-understand answers.
Dismiss your ticket online, on your schedule
Reduce Up to 4 Points on your Driving Record
Approved by all New York courts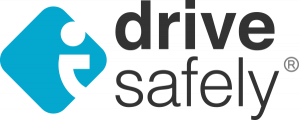 Under the New York Point and Insurance Program, drivers who take a six-hour defensive driving course in New York City or elsewhere in New York State will be able to reduce their driver's license points by four, or, earn a 10% discount on auto insurance premiums. While this program does not remove any traffic violations from a driver's record, a points reduction can stop a license suspension and other negative actions.
These New York City driving schools are the best the city has to offer. With experienced instructors, convenient locations, affordable rates, and flexible class hours, you're sure to find the defensive driving course in New York City that works for you.

Approved by All New York Courts and the DMV

6 Million tickets dismissed and counting

Free electronic submission to the DMV
Approved by All New York Courts!

USA based customer service

Quick completion reporting to the DMV

Proof of completion in 30 minutes

Accepted by the NY DMV

Just 10 simple chapters
Summary
Article Name
New York City Defensive Driving
Description
If you get a ticket in New York City, a defensive driving course can help you. With a short New York Defensive Driving course that can even be taken online, you can keep points off of your driving record and avoid paying a heavier fine with the state of NY. Some people even take an online course when they don't have a ticket they need to be dismissed. Defensive Driving in New York oftentimes makes you eligible for a discount with your auto insurance carrier.
Author
Publisher Name
Publisher Logo