The city of Tacoma is located in Pierce County, Washington. The city is known for its friendly residents, creativity, and sophistication. Unfortunately, the city is also known for its high rate of distracted drivers.
Tacoma drivers rank as the third-worst in the state for crashes caused by distracted driving. The long commutes in stop-and-go traffic are largely to blame. Drivers have ample time to become distracted while sitting in traffic.
Defensive Driving for Busy People
Online Defensive Driving Course for $57.00
Our course helps you learn quickly and easily, using state-specific questions and easy-to-understand answers.
Dismiss your ticket online, on your schedule
Level 1 and Level 2 Courses Available
Approved by all Washington courts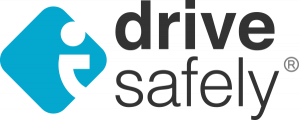 In Pierce County, there were 15,181 crashes in 2017. Of those crashes, 1,516 were caused by distracted driving. There were also 12 fatalities.
Distracted driving is caused by drivers not paying attention to their surroundings. Talking or texting on cellphones, eating, making videos, talking with passengers, and adjusting vehicle controls are a big threat to safety.
Distracted driving is caused by human behavior. And drivers can engage in safe driving habits the same as they engage in bad driving habits. It's simply a matter of doing better.
If you're reading this article, you've probably received a ticket. And perhaps, you're interested in enrolling in a defensive driving course. A defensive driving course can help you become a safer driver. You'll feel good knowing that you're the best driver possible.
Best Online Defensive Driving Schools in Tacoma
If you happen to get a traffic ticket in Tacoma, defensive driving can help you out. In most cases, Washington drivers can have their tickets dismissed by completing a state-approved defensive driving course. It can even be done online. Check out these top 5 defensive driving providers. Every court in the state approves all. There's nothing better than an online defensive driving course. It allows you to avoid a hefty penalty without leaving the confines of your home. We think that's a pretty sweet deal.

Approved by All Washington

6 Million tickets dismissed and counting

Level 1 and 2 courses avaialble based on offense
Approved by the Washington DMV

USA based customer service

Level 1 course available only
Tacoma Defensive Driving Schools
We recommend every driver should take an online defensive driving course to stay safe. If you require a physical Tacoma Defensive Driving School, the following are listed and detailed in a non-ranking order.
We do not rank our list of Tacoma's best defensive driving schools. You can be sure that all of these schools offer a licensed standard of drivers education that is certified and regulated by the state. In that sense, any of these schools will keep you in safe hands.
We'd like to leave ranking to the experts: you! Let us know which school you prefer on our list below by voting and providing your feedback. The rest of the residents in Tacoma, Washington thank you!
[lcm_content type="list" id="740″]