The city of Vancouver is located in Clark County, Washington. The city is known as a great place to live and work. But how does Vancouver fare when it comes to driving and road safety?
The Washington Traffic Safety Commission reports that Vancouver ranks at number 20 for traffic fatalities within the state. And the city ranks at number 12 for pedestrian deaths. When compared to the entire state of Washington, Vancouver's numbers aren't that high.
Defensive Driving for Busy People
Online Defensive Driving Course for $57.00
Our course helps you learn quickly and easily, using state-specific questions and easy-to-understand answers.
Dismiss your ticket online, on your schedule
Level 1 and Level 2 Courses Available
Approved by all Washington courts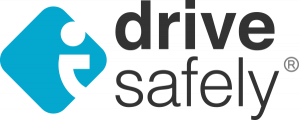 However, when compared to the western part of Washington, Vancouver has a high number of traffic fatalities involving vehicles and pedestrians. The city also has a high percentage of pedestrian and bicycle crashes.
It's believed that distracted driving and speeding are at the root of these accidents. Marijuana-related crashes are on the rise as well. It's also a theory that some pedestrians wear dark clothing at night, and that makes it hard for drivers to see them. It seems that Vancouver drivers, bicyclists, and pedestrians should take more care when on public roads.
If you're in Vancouver, take steps to keep yourself and others safe on the road. A defensive driving course is worth considering to help improve your driving skills. And if you've received a ticket, the course can possibly get your ticket dismissed.
Best Online Defensive Driving Schools in Vancouver
If you happen to get a traffic ticket in Vancouver, defensive driving can help you out. In most cases, Washington drivers can have their tickets dismissed by completing a state-approved defensive driving course. It can even be done online. Check out these top 5 defensive driving providers. Every court in the state approves all. There's nothing better than an online defensive driving course. It allows you to avoid a hefty penalty without leaving the confines of your home. We think that's a pretty sweet deal.

Approved by All Washington

6 Million tickets dismissed and counting

Level 1 and 2 courses avaialble based on offense
Approved by the Washington DMV

USA based customer service

Level 1 course available only
Vancouver Defensive Driving Schools
In the coronavirus's day and age, we recommend everyone be safe and avoid contact indoors whenever possible. As a result, we urge everyone to take an online defensive driving course to stay safe. If you require a physical Vancouver Defensive Driving School, the following are listed and detailed in a non-ranking order.
We do not rank our list of Vancouver's best defensive driving schools. You can be sure that all of these schools offer a licensed standard of drivers education that is certified and regulated by the state. In that sense, any of these schools will keep you in safe hands.
We'd like to leave ranking to the experts: you! Let us know which school you prefer on our list below by voting and providing your feedback. The rest of the residents in Vancouver, Washington thank you!
[lcm_content type="list" id="743″]