The city of Santa Ana is quite popular to live in.  The area has a reputation for sunshine and great weather.  With the ample job opportunities in the area and plenty of amenities, it's not a surprise that Santa Ana is growing so quickly.
A large portion of the Santa Ana community drives to and from work.  This results in an increase in traffic congestion, traffic collisions, and traffic tickets.  Santa Ana drivers are usually surprised to hear they're eligible to take a traffic school course (also known as a defensive driving course) every 18 months to dismiss a recent traffic ticket at a traffic school.  This is also known as a DMV driver safety course.
Online Traffic School Course for $19.95
Our course helps you learn quickly and easily, using state-specific questions and easy-to-understand answers.
Dismiss your ticket online, on your schedule
Online Filing with the DMV
Approved by all California courts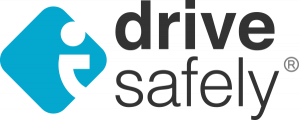 Many of you have probably reached this page by searching for "traffic school near me."  In reality, you don't even need a classroom driving school in Santa Ana to take a driver safety course.  Your online traffic school course can be taken for as little as $19.95.  It even includes online certificate delivery and filing with the DMV.
Best Online Traffic Schools in Santa Ana
If you happen to get a traffic ticket in Santa Ana, traffic school can help you out. In most cases, California drivers can have their tickets dismissed by completing a state-approved traffic school course. It can even be done online. Check out these top 3 online traffic school providers. Every court in the state of California accepts all three of these courses for ticket dismissal. There's nothing better than an online traffic school course. Leveraging any of these three courses allows you to avoid a hefty penalty without leaving the confines of your home. In the era of pandemic uncertainty, there's no better option than sitting on your couch and fulfilling ticket dismissal with one of these state-approved driver safety courses.

Approved by All California Courts and the DMV

6 Million tickets dismissed and counting

Free electronic submission to the DMV

CA DMV License E0138

Approved by All California Courts!

Easy multiple choice quizes

Two VIP passes to Improv Comedy Club ($50 Value)

CA DMV License E1515


Best mobile app

Fastest course allowed by law

Automatic completion filing with the DMV

CA DMV License E0803

How Much is Defensive Driving/Traffic School in Santa Ana?
You can dismiss your ticket in Santa Ana with an approved traffic school course.  There are both online traffic schools and in-person traffic schools.  In-person courses tend to be more expensive.  You can expect to pay anywhere from $19-$100 based on the type of traffic school course you select.
Santa Ana Traffic School
In the coronavirus's day and age, we recommend everyone be safe and avoid contact indoors whenever possible. As a result, we urge everyone to take an online defensive driving course to stay safe. If you require a physical Santa Ana Traffic School, the following are listed and detailed in a non-ranking order.
We do not rank our list of Santa Ana's best defensive driving schools. You can be sure that all of these schools offer a licensed standard of driver's education that is certified and regulated by the state. In that sense, any of these schools will keep you in safe hands.
We'd like to leave ranking to the experts: you! Let us know which school you prefer on our list below by voting and providing your feedback. The rest of the residents in Santa Ana, California thank you!
Visit www.myimprov.com to find a location near you!
Texas law allows individuals to complete defensive driving classes either in person through a commercial driving school or through an online provider approved by the Texas Department of Licensing and Regulation (TDLR). While both options have their advantages, there's no doubt that most drivers find online courses to be the most convenient. After all, you can work on the course at any time of the day or night with the availability of taking breaks.
3400 Irvine Ave Ste 119, Newport Beach, CA 92660
With over twenty years of dedicated service and profound experience in processing each driver's different driving needs in the Orange County area, Our Newport Driving School became the most prominent driving lessons school serving all drivers of all ages, physical conditions, and skill levels. We rely on our professional DMV certified instructors who are trained to understand the needs of every individual driver before they come up with tailored driving courses that are customized to the various skills each driver has to ensure you earn your driving license and feel confident every time you are on the road. We don't generalize; we individualize!
23361 El Toro Rd Suite 110, Lake Forest, CA 92630
The importance of choosing the right driver's education program cannot be understated. Driving a motor vehicle is the most deadly activity a teenager will be involved in on a consistent basis. As driving is the leading cause of fatality and injuries among our nation's youth. These facts and many more have led Teen Driving Academy to create their premier online driver's education program, which they are proud to be able to offer it to the community at a very reasonable cost.
23142 Arroyo Vista Ste #5, Rancho Santa Margarita, CA 92688
Our online driver safety courses are accessible 24/7, so you can study around your own schedule. All of our courses contain games, animations, videos, slideshows, and so much more!
We want to help you get your traffic school/defensive driving/driver improvement certificate quickly and easily. We accept credit cards and debit cards. You may pay online. In addition, we accept personal checks and money orders.
32234 Paseo Adelanto, Suite A, San Juan Capistrano, CA 92675
The Academy of Defensive Driving has been offering DUI Education in Orange County since 1985. AODD operates a licensed and bonded Multi-Level Drinking and Driving Program for the County of Orange and the State of California. We offer several State-Approved programs to assist you during what is a difficult time for anyone who has been arrested and charged with a DUI. Let us help you find the program that best fits your needs. Please call for an appointment and to set up the enrollment process.
Want to be added to this list?
Click here
to bring up our submission form. We will be in touch shortly with feedback.

Approved by All California Courts and the DMV

6 Million tickets dismissed and counting

Free electronic submission to the DMV

CA DMV License E0138

Approved by All California Courts!

Easy multiple choice quizes

Two VIP passes to Improv Comedy Club ($50 Value)

CA DMV License E1515


Best mobile app

Fastest course allowed by law

Automatic completion filing with the DMV

CA DMV License E0803