Seattle drivers often find themselves in challenging driving situations. As a city known for its rain, Seattle streets are often slick — and more dangerous. And according to collision data, Seattle drivers rank among the 20th worst in the United States — worse than they've ever been before. You're 40.7% more likely to get into an accident in Seattle than the average location in America.
Defensive Driving for Busy People
Online Defensive Driving Course for $57.00
Our course helps you learn quickly and easily, using state-specific questions and easy-to-understand answers.
Dismiss your ticket online, on your schedule
Level 1 and Level 2 Courses Available
Approved by all Washington courts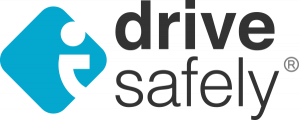 But even with often dangerous driving conditions, it is possible to be safer on the road in Seattle. With a defensive driving course offered by a qualified, experienced instructor, you can learn the skills you'll need to safely navigate Seattle's roads, whether they're slick with rain or just filled with the usual collection of difficult drivers.
A defensive driving course from one of Seattle's best defensive driving schools will make you a safer driver. You'll be less likely to be involved in an accident or receive a ticket. Plus, you can even save on your auto insurance rates.
Best Defensive Driving Courses in Seattle
The following are the best online defensive driving courses in Seattle. I've taken both courses myself. You can be assured that they're legit! Happy ticket dismissing!

Approved by All Washington

6 Million tickets dismissed and counting

Level 1 and 2 courses avaialble based on offense
Approved by the Washington DMV

USA based customer service

Level 1 course available only
Drivers in Washington that receive a ticket are typically able to have minor violations dismissed with a defensive driving course. Others may be ordered by the court to complete traffic school. Complete a defensive driving course in Seattle, and you'll be able to avoid having the violation on your driving record — and avoid the related insurance hike.
Our 10 best defensive driving schools in Seattle offer experienced, patient instructors that specialize in driving education. You'll learn how to become a defensive driver, avoiding collisions, tickets, and other incidents on the road.
We've listed Seattle's best defensive driving schools in no particular order. But we do want to know which school is Seattle's best. Please vote in our poll at the end of this article to let us know which one you think really stands out. Just don't wait: the poll closes in 30 days!

Approved by All Washington

6 Million tickets dismissed and counting

Level 1 and 2 courses avaialble based on offense
Approved by the Washington DMV

USA based customer service

Level 1 course available only